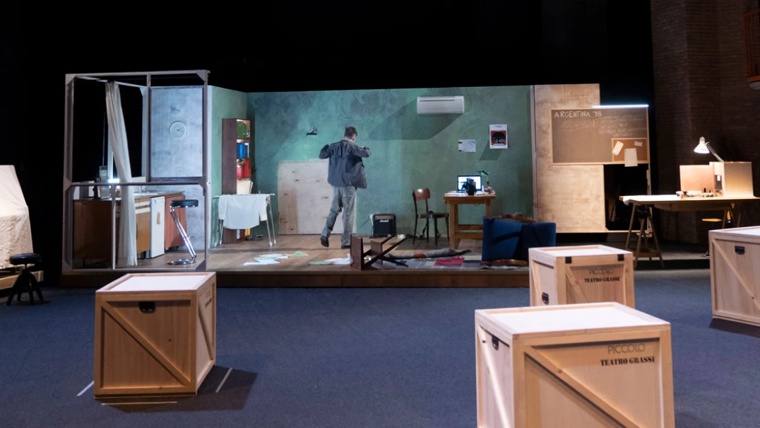 Com podem retornar la veu a qui ha estat reduït al silenci? Com representem en escena un cos absent? Entre la recerca històrica i la investigació policial, Davide Carnevali basteix un joc de variacions literàries i musicals que ens interroga sobre com rellegim el passat i escrivim la Història. El text –editat ja a Itàlia per Einaudi– es va estrenar a la Biennal de Múnic a Baviera i a la Staatsoper Unter den Linden de Berlín l'any 2018, i es remuntarà en una nova versió també en francès a la Comédie de Caen, la Comédie de Reims i el Théâtre de Liège, coproductors del projecte, aquesta temporada 23/24. Una dramatúrgia construïda a partir de la memòria de les persones i dels llocs, pensada per ser adaptada cada vegada a la biografia de l'intèrpret i a la ciutat on es porta a escena. El retrat d'artista es transforma així en una reflexió sobre la barbàrie dels feixismes que han travessat globalment el segle xx. I que encara avui podrien, perillosament, tornar a aparèixer.
Schedule
| | Days | Hours | Preus | Observation |
| --- | --- | --- | --- | --- |
| | Dimecres, dijous, divendres i dissabte | a les 19.00 h | Entrada general de: 11 a 32 € | Durada: 1 hora 30 minuts. |
| | Diumenge | a les 18.00 h | | |
Address:

C Montseny, 47

District:

Gràcia

Neighborhood:

la Vila de Gràcia

City:

Barcelona
When

From 31/05/2024 to 09/06/2024
Website
You may also be interested in...
If you would like to make a correction related to this activity...let us know