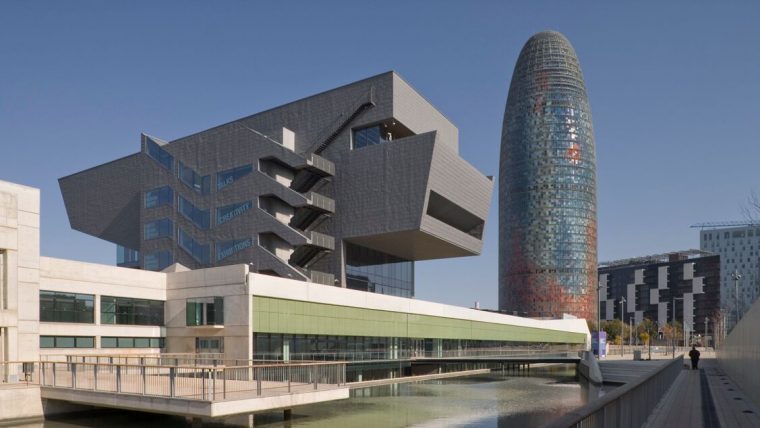 Barcelona Design Museum combines decorative arts, ceramics, product design, textiles, clothing and graphic arts collections.
Barcelona Design Museum is the museum of the arts of object and design, the product of combining the collections from the city's Decorative Arts Museum, the Ceramics Museum, the Textiles and Clothing Museum and the Graphic Arts Office.
The museum has a collection of more than 70,000 objects that have traditionally been classified under the category decorative or applied arts and which date from the 4th century to the present day, with unique, internationally-renowned collections, such as medieval textiles, Catalan enamelled glass from the 16th century and Alcora pottery, among others.
Check out the offers available for users of the Gaudir Més programme.
Titularitat:

or
Traductor de

:
Schedule
Days
Hours
Preus

Dimarts, dimecres, dijous, divendres, dissabte i diumenge i festius excepte 1 gener, 1 maig, 24 juny, 24 desembre, 25 desembre i 31 desembre

de 10.00 h a 20.00 h

Entrada general: 6 €

El preu inclou la visita a les exposicions permanents

Entrada reduïda: 4 €

Entrada gratuïta:

· Diumenge a la tarda, de 15 a 20 h

.Cada primer diumenge de mes

. 12 de febrer (Santa Eulàlia)

. 24 de setembre (Mare de Déu de la Mercè)

.Menors de 16 anys

.Posseïdors de la Targeta Rosa gratuïta

.Membres de l'ICOM (International Council of Museums)

.Membres de l'Associació de Museòlegs de Catalunya

.Guies turístics professionals

.Professors d'ensenyament reglat acreditats per la direcció del centre educatiu Professors d'ensenyament reglat quan acompanyin un grup d'estudiants

Persones que disposin del passi metropolità d'acompanyant de persones amb discapacitat

.Periodistes degudament acreditats

.Posseïdors de la targeta Barcelona Card

.Persones inscrites al Gaudir Més

24 desembre i
31 desembre

de 10.00 h a 15.30 h

La Nit dels Museus 2023:

13 de maig

de 19.00 h a 01.00 h

Entrada Gratuïta
Sections of this equipment
Ubicació: edifici Disseny Hub Barcelona
El Museu del Disseny de Barcelona és un nou museu de la ciutat que conserva un vast patrimoni, producte de la integració de les col·leccions del Museu de les Arts Decoratives, el Museu de Ceràmica, el Museu Tèxtil i d´Indumentària i el Gabinet de les Arts Gràfiques.
El Museu centra la seva atenció en el discurs «De les arts decoratives al disseny i les arts d´autor» i aposta per la reflexió sobre l´experimentació i la innovació del disseny actual i la seva incidència en la societat.
A més, gestiona el Pis-museu de la Casa Bloc (Habitatge 1/11), símbol de l´arquitectura racionalista de Barcelona.
Address:

Plaça de les Glòries Catalanes, 37*38

District:

Sant Martí

Neighborhood:

el Parc i la Llacuna del Poblenou

City:

Barcelona
Address

Plaça de les Glòries Catalanes, 37*38
Website
E-mail
E-mail:

museudeldisseny@bcn.cat
Social networks
Facebook:

Twitter:
If you would like to make a correction related to this organisation or facility...let us know