Traductor de

: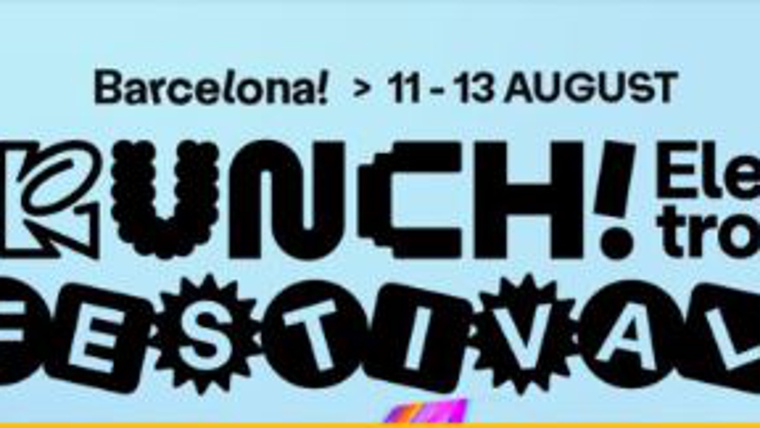 Brunch Electronik celebra 10 años con el evento más grande de la historia. Más de 90 artistas en un festival multi - escenarios y tres ubicaciones icónicas, con after-parties y más.
Cartell:
Acidnena, Airod, Alex Pott, Alexandre Laeddis, Âme , ANOTR, ARODES, Axel Boman, Benji B, Boys Noize, Carl Cox, Cera Khin, Dixon, DJ Holographic, DJ Sandwich, drazzit, Elli Aculla, Eris Drew, Farrago, Fatima Hajji, Fideles, FKJ, Floorplan, Gazzi, Gee Lane, Hernan Cattaneo, Hot Chip, HVOB, Ida Engberg, Innellea, Ion Pananides, Isa Rojas, Jade Rolt, Jeff Mills, Jen Cruz, Jeremy Underground, Jimi Jules, Keinemusik (Adam Port , &ME  , Rampa ), Khenya, Lil' Louis , Little Dragon, Lola Bozzano, Manda Moor, Marcel Dettmann, Marco Carola, Matthias Tanzmann, Mila Mor, Mind Against, Miss Miquel, Mr. G, Nahoomie, Nathalie Duchêne , Nicole Aiff , NIIXII, Nina Kraviz, NIZ, Octo Octa, ONA (1), Pau Guilera, Paul Kalkbrenner, PAWSA, Playback Maracas, Pole Position, Ross From Friends, Sama Yax, @saradearaújo , Satori and the brand from space, SBTRKT, Shimza, SIM (SI), Sofia Kourtesis, Sonido Tupinamba, Stavroz, Tama Sumo, Trikk, Underworld, Velmondo , Volvox, VTSS, Way Of Thinking, X Club, Yulia Niko
Schedule
Days
Hours
Preus
Observation

Divendres i dissabte

de 15.00 h a 03.00 h

Entrada general de: 99 a 250 €

(+ despeses de gestió).




L'abonament dona dret a l'accés als tres dies del festival

Diumenge

de 13.00 h a 22.00 h

Als Jardins de Joan Brossa a Montjuïc
Address:

Pl Fòrum, 1

District:

Sant Martí

Neighborhood:

el Besòs i el Maresme

City:

Barcelona
Where
When

From 11/08/2023 to 13/08/2023
Website
Web venda d'entrades:
You may also be interested in...
If you would like to make a correction related to this activity...let us know