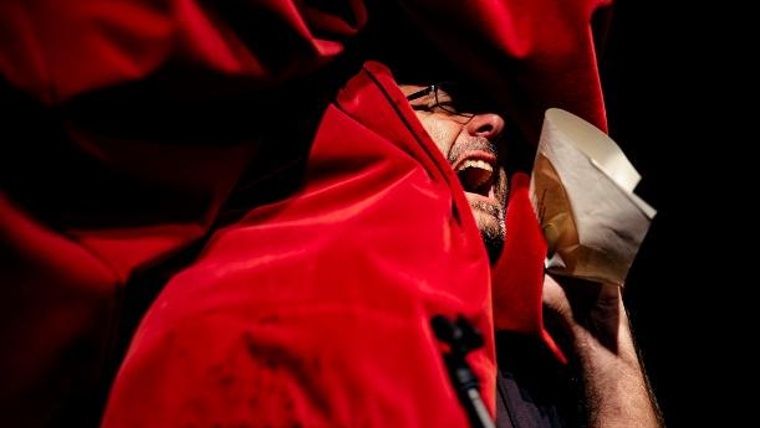 Ejaculant diarrea és el nou projecte d'en Roger Pelàez on s'embarca de nou en aquesta recerca d'un mateix dintre de l'interior propi sense saber que, al final, on es troba és a fora seu i dins dels altres. L'espectacle consta de parts ballades, parts cantades i parts parlades. Es cita incorrectament als grans clàssics i s'invoca de forma fallida a grans personalitats escèniques en un popurri desastrós que pretén deixar la moral del públic ensorrada més que no pas recrear-lo o edificar-lo. Un espectacle absolutament deseducatiu. Inspirat pels moments més baixos de l'individu com a persona.
Ballarí, guionista i actor: ROGER PELÀEZ
Guitarrista i músic: VIDAL SOLER
Producció executiva: CRISTINA RIGAU
Producció: ANTIC TEATRE
Schedule
Days
Hours
Preus
Observation

6 febrer,
5 març,
2 abril,
7 maig,
4 juny i
2 juliol

a les 20.00 h

Entrada general: 9 €

a taquilla




Entrada anticipada: 7,5 €

(+ despeses de gestió)
Address:

C Verdaguer i Callís, 12

District:

Ciutat Vella

Neighborhood:

Sant Pere, Santa Caterina i la Ribera

City:

Barcelona
When

From 06/02/2024 to 02/07/2024
Website
Web venda d'entrades:
You may also be interested in...
If you would like to make a correction related to this activity...let us know