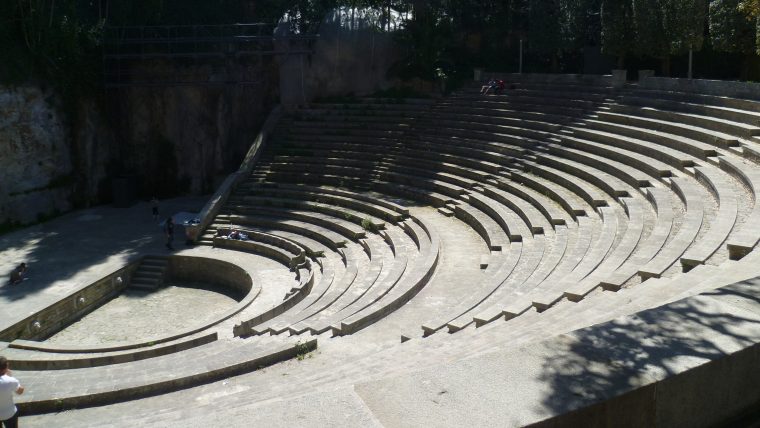 The open air theatre space representing the central stage of Barcelona's Grec was officially opened in 1929.
Ramon Reventós i Farrarons, the architect who also designed the Venetian towers in Plaça d'Espanya, as well as several other projects for the 1929 International Exposition, was commissioned to build the Teatre Grec. The site was officially opened during the 3rd World Theatre Congress in that same year, with a poetry recital by the actress Josefina Tàpias. Next, in September, Àurea de Sarrà took to the stage to perform "Deméter", a play in mime which, as with this Catalan dancer's other choreographic creations, took its inspiration from Classical Antiquity.
Today a symbol epitomising Barcelona's cultural life, the Teatre Grec de Montjuïc has been filling with music, theatre and dance every summer since then, the sole exception being in 1977, when the festival was not held.
Accessible for people with physical disabilities
Titularitat:

or
Traductor de

:
Espai reservat per a persones amb mobilitat reduïda - concerts
Des de la porta principal, seguir les indicacions fins arribar a l'accés dels jardins de Laribal.
En aquest punt, el personal d'organització fa acompanyament fins a l'espai reservat.
Address:

Pg Santa Madrona, 36

District:

Sants-Montjuïc

Neighborhood:

el Poble-sec

City:

Barcelona
Address

Pg Santa Madrona, 36
Website
If you would like to make a correction related to this organisation or facility...let us know