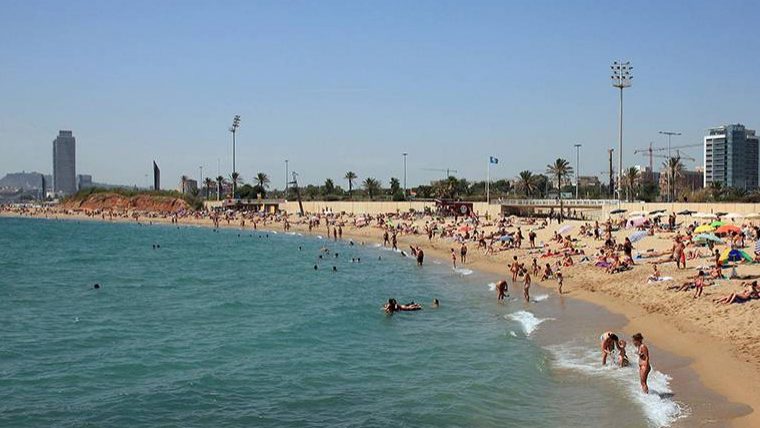 Located to the east of the coastline, this is one of the beaches created by the urban transformation of the seafront carried out in 1992 for the Olympic Games.
Most people who use Mar Bella Beach, which has a lot of loyal devotees, live in Sant Martí, the district it belongs to. Part of the beach is a nudist area. Near the Bac de Roda groyne there is also a children's play area and another for volleyball. Other leisure facilities include a basketball basket, a place for skateboarding and a table-tennis table at the top end of the Passeig Marítim promenade, near the Mar Bella Sports Centre. At the west end there is a centre for sailing and rowing known as the Base Nautica.
Accessible for people with physical disabilities
Titularity:

or
Sections of this equipment
Consulteu sobre el mapa el nivell d'ocupació de cada platja.
Des del 30 de juliol de 2022 queda prohibit fumar a les platges de Barcelona. S'exceptua d'aquesta prohibició l'espai ocupat per les "guinguetes-bar" de temporada instal·lades a la sorra.
Address:

Passeig Marítim de la Mar Bella, 104

District:

Sant Martí

Neighborhood:

Diagonal Mar i el Front Marítim del Poblenou

City:

Barcelona
Address

Passeig Marítim de la Mar Bella, 104
If you would like to make a correction related to this organisation or facility...let us know