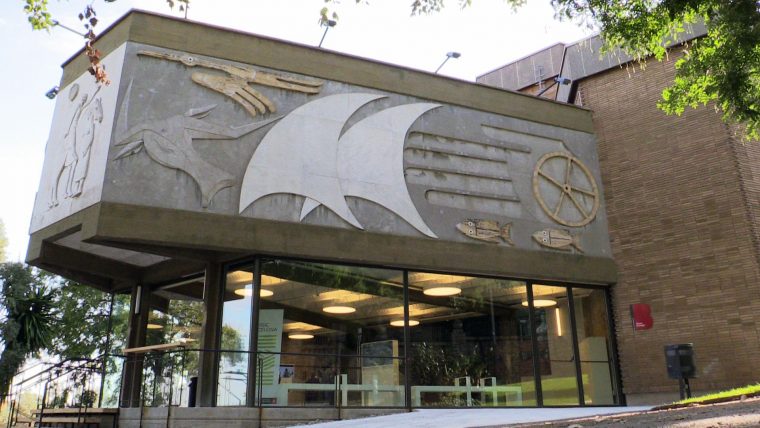 Barcelona's Ethnology Museum uses anthropology as an indispensable science to get to know the society we live in.
Barcelona's Ethnology Museum, by comparing objects, offers us an opportunity to reflect on aspects of human life that are different and exotic to us due to geographical, cultural and chronological distance, as well as those that are familiar to all of us.
Looking at objects that once formed part of daily life in generations gone by makes us think about how our way of adapting to our environment has changed and how humanity continues to seek solutions to universal problems, such as resource management, food, dress and domestic life. The museum was designed so that the objects displayed act as a basis for discovering meanings; a call to the visitor to reflect on their everyday life and allow them to engage in the anthropological discourses linked to the exhibitions.
Check out the offers available for users of the Gaudir Més programme.
Titularitat:

or
Traductor de

:
Schedule
Period
Days
Hours
Preus

De l'1 octubre al 30 abril

De dimarts a dissabtes

de 10:00 h a 19:00 h

Entrada general: 5 €




Reduïda (caldrà acreditar la condició): 3.50 €

- Persones de 16 a 29 anys

- Persones de 65 anys o més

- Titulars targeta rosa reduïda

- Persones a l'atur

- Titulars del carnet de familia nombrosa o monoparental

- Titulars del carnet de Biblioteques de Barcelona

- Famílies màxim 2 adults, sempre que un sigui tutor legal




Gratuïta (caldrà acreditar la condició):

- El 1r diumenge de cada mes de 10 a 20 h

- Tots els diumenges de 15 a 20 h

- Menors de 16 anys

- Registrats al programa Gaudir+BCN

- Titulars targeta rosa gratuïta

- Titulars passi metropolità d'acompanyant d'un discapacitat

- Carnet de l'ICOM

- Membres acreditats Ass. Museòlegs Catalunya

- Professors ensenyament reglat

acreditats

- Professors ensenyament reglat

quan aconpanyin grups d'estudiants

- Els guies turístics en l'exercici de la seva feina

- Els periodistes acreditats

- Titulars targeta BCN Card

- 12 de febrer (Santa Eulàlia)

- 18 de maig(Dia Internacional dels Museus)

- 24 de setembre (Mare de Déu de la Mercè)

Diumenge i festius excepte 25 desembre, 26 desembre, 1 gener i 6 gener

de 10:00 h a 20:00 h

De l'1 maig al 30 setembre

Cada dia i festius excepte 1 maig i 24 juny

La Nit dels Museus 2022:

14 de maig

de 19.00 h a 01.00 h

Entrada Gratuïta
Sections of this equipment
Address:

Passeig de Santa Madrona, 16*22

District:

Sants-Montjuïc

Neighborhood:

el Poble-sec

City:

Barcelona
Address

Passeig de Santa Madrona, 16*22
Website
E-mail
E-mail:

museuetnologic@bcn.cat
If you would like to make a correction related to this organisation or facility...let us know