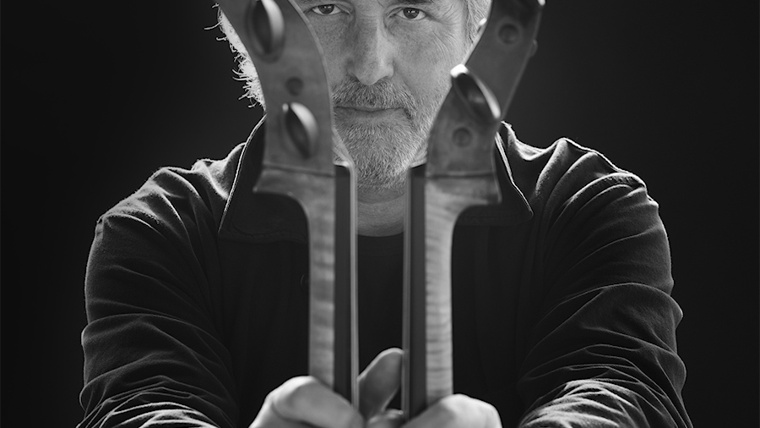 Early music. The genius of Bach, in a variety of formats: concerts, shows with AI, films and period-cake tasting sessions.
Young musicians are the stars of the new edition of the Bachcelona Festival, which is featuring Ton Koopman from Holland as its guest conductor.
Koopman will be officially opening the Bachcelona with two cantatas from the Leipzig kantor with soloists from the Salvat Beca Bach, the Bachcelona Consort abnd the Akademie (L'Auditori, 30 June).
Koopman will also be offering a "Bach is Back" at Club Jamboree, on the harpsichord and accompanied by the soloist Marieke, as well as a concert for bringing early music to everyone's ears at the Palau de la Música on 2 July, with famous pieces by Bach, Händel, Vivaldi, Mozart and Haydn dramatised with an actress and two dancers.
The programme includes a Bach and Mozart dialogue at the Fundació Enric Miralles Foundation (3 July) with a string trio featuring outstanding musicians from the Gran Teatre del Liceu Orchestra; a recital from the prestigious Italian cellist Mario Brunello at the Sant Pau Modernista Complex (4 July); an inter-disciplinary music and physical theatre show recreating the collision between Bach and AI from software programmed by Matthew Yee-King, a member of University of London's Goldsmith's College (Miró Foundation, 6 July), and a  Jazz Sebastian Band concert (La Pedrera roof terrace, 7 and 8 July).
Unique activities presented at the festival will include Baking Bach, a tasting session of cakes from Bach's day accompanied by live music (9 July) and a screening of the film Lebenslicht at the Filmoteca on 1 July.
The festival will close on 14 July at the Palau de la Música, in collaboration with the National Youth Choir of Catalonia (CJNC) and the National Youth Orchestra of Catalonia (JONC). It will offer a dialogue between J. S. Bach and his sons, based on his Magnificats,
Check out the programme. 
Traductor de

:
Schedule
Days
Hours
Preus

13 juny,
3 juliol,
4 juliol,
5 juliol i
10 juliol

a les 20.00 h

Entrada general de: 14 a 25 €

29 juny,
10 juliol i
12 juliol

a les 19.00 h

6 juliol

a les 21.30 h

9 juliol i
10 juliol

a les 18.00 h
La desena edició del festival Bachcelona se celebrarà del 21 de maig al 14 de juliol i se centrarà en els fills del compositor Johann Sebastian Bach i com van gestionar el llegat i l'herència del seu pare. El certamen tindrà com a protagonista els músics més joves i comptarà amb la presència del director d'orquestra neerlandès Ton Koopman. Koopman tornarà al festival com a director convidat i plantejarà un concert amb una confluència de músics joves. De fet, el músic liderarà la inauguració del Bachcelona amb dos cantates del kantor de Leipzig amb els solistes de la Salvat Beca Bach, del Bachcelona Consort i de l'Akademie preparades per Lluís Vilamajó.
Prèviament, el mateix Koopman al clavecí acompanyat per la solista Marieke Koopman oferiran 'Bach i Back' al Club Jamboree. L'1 de juliol la Filmoteca de Catalunya serà escenari de la projecció de 'Lebenslicht' de Clara Pons i Philippe Herreweghe i el 2 de juliol un concert per apropar la música antiga a tots els públics de la mà de Koopman. El concert al Palau de la Música comptarà ambpeces cèlebres de Bach, Händel, Vivaldi, Mozart o Haydn acompanyades per una actriu i dos ballarins.
El programa d'activitats es completa amb un diàleg Bach i Mozart a la Fundació Enric Miralles el 3 de juliol. En aquest cas, un trio de corda format per músics destacats de l'Orquestra del Gran Teatre del Liceu oferiran les transcripcions que el mateix Mozart va fer d''El clavecí ben temperat', "en les quals es realça la riquesa polifònica d'aquesta obra fonamental de Bach". El concert va a càrrec de Kai Gleusteen, concertino de l'orquestra, i amb Albert Coronado i Oscar Alabau.
Finalment, el Bachcelona oferirà el prestigiós cellista italià Mario Brunello que interpretarà sonates i partites amb violoncel picolo al Recinte Modernista de Sant Pau, i la integral de sonates i partites a la Sala Parés el 5 de juliol. La Fundació Miró acollirà el 6 de juliol un espectacle interdisciplinar de música i teatre físic que transporta a un nou univers generat per la col·lisió entre Johann Sebastian Bach i la intel·ligència artificial del programari de 'Matthew Yee-King', membre de la Goldsmith University of London. El 7 i 8 de juliol el terrat de la Pedrera acollirà la Jazz Sebastian Band en col·laboració amb el Taller de Músics.
La clausura del festival serà el 14 de juliol al Palau de la Música amb una col·laboració entre el Cor Jove Nacional de Catalunya (CJNC) i la Jove Orquestra Nacional de Catalunya (JONC). Es proposa un diàleg entre J. S. Bach i els seus fills partint dels seus magnificats.
Podeu consultar la programació dels diferents concerts del festival al següent enllaç www.bachcelona.com
Diversos espais de Barcelona
Address:

C Rambla, 51

District:

Ciutat Vella

Neighborhood:

el Raval

City:

Barcelona
Where

Diversos espais de Barcelona
When

From 21/05/2022 to 14/07/2022
Website
Web venda d'entrades:

Web:
You may also be interested in...
If you would like to make a correction related to this activity...let us know