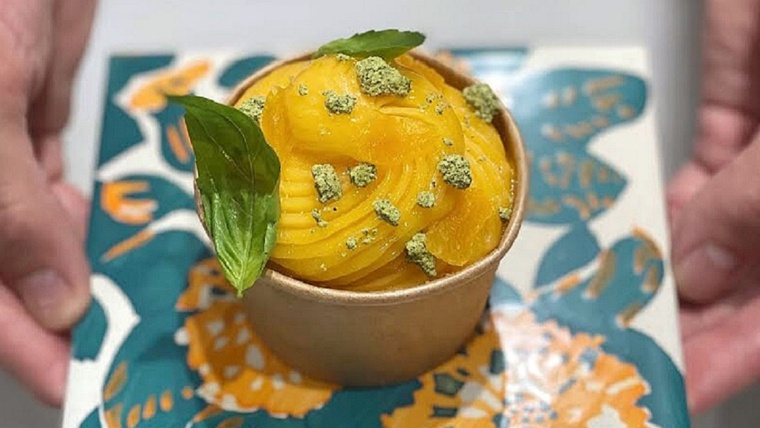 Gaudí. A refreshing summer visit with an ice-cream at the Casa Vicens.
The Casa Vicens is offering tours this summer for people to discover the first house by Gaudí. The visit includes a mango flavoured craft ice-cream.
The Casa Vicens was the first important project by the architect, an architectural gem declared as a UNESCO World Heritage Site in 2005.
Built between 1883 and 1885 after it was commissioned by Manuel Vicens, the Casa Vicens is regarded as one of the first masterpieces of Modernisme, a precursor to Gaudí's later work and a living example of the move towards aesthetic renewal at the end of the19th century all around Europe.
Traductor de

:
Schedule
Days
Hours
Preus

Tots el dies

de 10.00 h a 20.00 h

Entrada general: 21 €

(majors de 12 anys)




Reduïda: 19 €

Estudiants de 12 a 25 anys
majors de 65 anys
membres de família nombrosa o monoparental
persones amb diversitat funcional




Super reduïda: 4 €

Nens fins a 11 anys
Acompanyant de persona amb diversitat funcional
Membres del Club Super3
Aprofita aquesta estiu per descobrir la primera casa de Gaudí amb aquesta experiència, que inclou un deliciós gelat artesanal per prendre a la nostra cafeteria.
Address:

C Carolines, 18*24

District:

Gràcia

Neighborhood:

la Vila de Gràcia

City:

Barcelona
Where
When

From 21/06/2022 to 21/09/2022
Website
Web venda d'entrades:
You may also be interested in...
If you would like to make a correction related to this activity...let us know