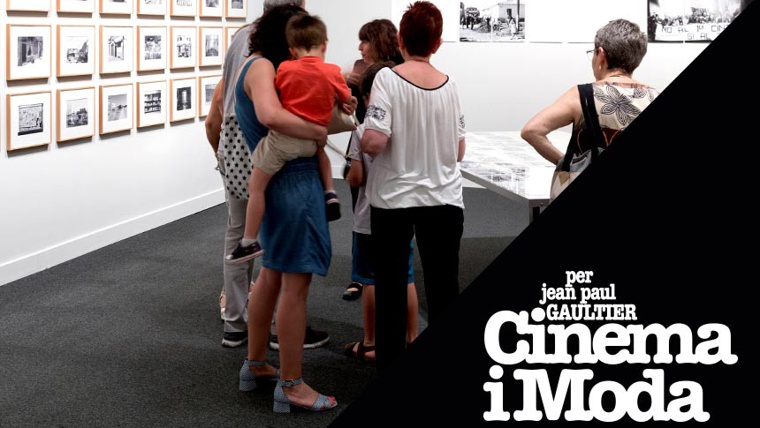 Workshop. An activity recommended for families with children aged from 6 upwards.
Join this visit especially aimed at families, which includes a tour through the Cinema and Fashionexhibition. Per Jean Paul Gaultier, participative activities within the exhibition space and a workshop at the end of the visit. 
Led by an instructor, the visit lasts for an hour and a half and is based on one of the exhibition's main themes and developed around the objects on display.
Traductor de

:
Schedule
Days
Hours
Preus
Observation

a les 16.30 h

Entrada general: 4 €




Consulteu descomptes a Caixafòrum




Aforament limitat.
Uneix-te a una visita pensada especialment per a famílies que inclou un recorregut per l'exposició, activitats participatives dins de l'espai expositiu i un taller al final de la visita. Conduïdes per un educador o una educadora, les visites duren 90 minuts i es basen en un tema principal de l'exposició que es desenvolupa a l'entorn de les obres exposades.
Activitat recomanada per a famílies amb infants a partir de 6 anys.
Address:

Avinguda de Francesc Ferrer i Guàrdia, 6*8

District:

Sants-Montjuïc

Neighborhood:

la Font de la Guatlla

City:

Barcelona
When

From 17/07/2022 to 30/10/2022
Website
Web venda d'entrades:
If you would like to make a correction related to this activity...let us know