Traductor de

: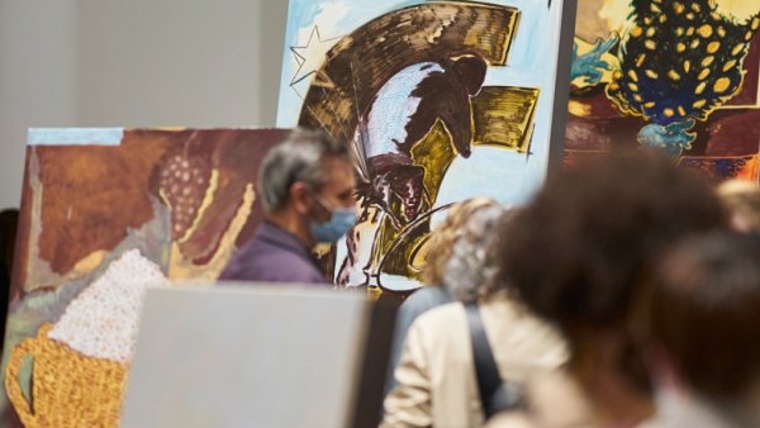 Aquestes visites us permetran conèixer en profunditat Apunts per a un incendi dels ulls, la primera exposició de Panorama, una nova sèrie de projectes transdisciplinaris entorn de les pràctiques de l'art contemporani a Barcelona i al seu voltant. Una bona oportunitat per descobrir i entrar en diàleg amb les propostes dels artistes i de les seves obres.
Dirigides per pli-é collective, el grup de recerca i curadoria format per Eva Paià, Marina Ribot Pallicer i Angelica Tognetti.
Visites en català o castellà. Per concertar visites de grup, podeu contactar al 93 481 33 68 o macba@macba.cat.
Schedule
Days
Hours
Preus
Observation

Diumenge

a les 12.00 h

Entrada Gratuïta

Activitat inclosa en l'entrada al museu
Address:

Plaça dels Àngels, 1

District:

Ciutat Vella

Neighborhood:

el Raval

City:

Barcelona
When

From 31/10/2021 to 27/02/2022
Phone number
Tel.:

934813368

Tel.:

934120810

Tel.:

934121270

Tel.:

934121413

Fax:

934124602
Website
Web:

Web inscripcions:
You may also be interested in...
If you would like to make a correction related to this activity...let us know