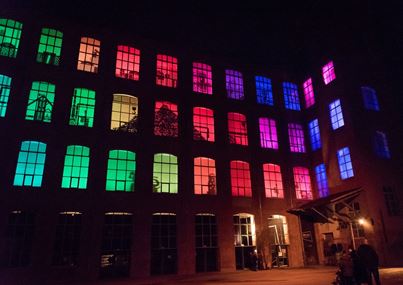 Cal inscripció prèvia. La data per inscriure's s'anunciarà properament a través de les xarxes socials
Els dies previs a l'arribada dels reis d'Orient l'antic recinte fabril de Sant Andreu es transforma en una autèntica Fàbrica de Joguines i ens convida a trepitjar l'escenari de la creació del moment més emocionant del Nadal i a parlar amb totes les persones que hi treballen perquè els nostres somnis i desitjos es puguin fer realitat. Un espectacle nadalenc únic a la ciutat per viure l'experiència de recórrer la fabricació de joguines durant les vacances de Nadal. La Fàbrica de Joguines obrirà les portes el dimarts 27 de desembre i romandrà oberta fins el 4 de gener (exceptuant els dies 31 de desembre i 1 de gener) perquè totes les famílies puguin gaudir amb els follets i els operaris i operàries màgiques que ens ensenyaran com es creen els regals de Reis.
Enguany, l'aposta per la inclusió i l'accessibilitat oferirà diversos passis, mesures per la comunicació oral, llengua de signes, audiodescripció i visita tàctil i també dos passis per famílies amb infants amb TEA.
Recinte de Fabra i Coats
Address:

C Sant Adrià, 20

District:

Sant Andreu

Neighborhood:

Sant Andreu

City:

Barcelona
Where

Recinte de Fabra i Coats
When

From 27/12/2023 to 04/01/2024
Website
Social networks
You may also be interested in...
If you would like to make a correction related to this activity...let us know