Traductor de

: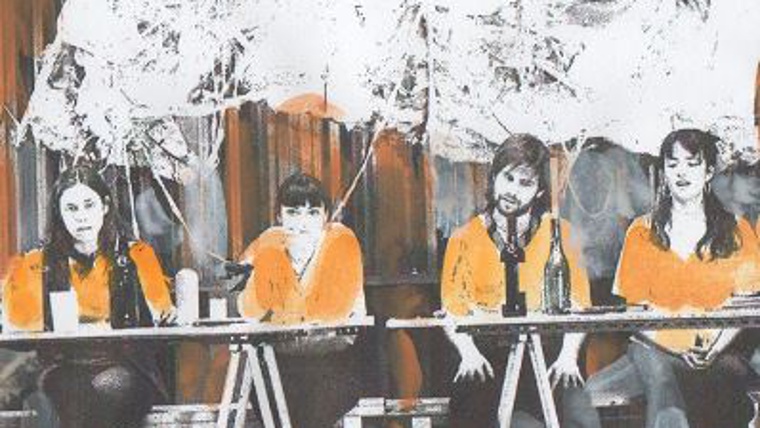 Un conte de Setmana Santa en quatre actes per quatre actrius i orquestrina
Sant Pere el Farsant és una cantata en quatre actes per a quatre actrius, dues coristes i orquestrina. Aquest conte de setmana Santa explica la derrota d'en Pere, un anarquista fatxenda, quan intenta enfrontar-se tot sol a la força policial que ha arrestat la majoria dels seus camarades. El nostre Pere es veurà obligat a decidir davant dels agents si ha de restar fidel a les seves conviccions polítiques o ha de salvar la pell i ser mereixedor del nom sobre el qual ell sempre ha escopit: traïdor.
Direcció i dramatúrgia:  Quim Carandell i Lluc Valverde
Intèrprets:  Gabriel Bosch, Roger Cassola, Quim Carandell, Cristina Colom, Andreu Galofré, Louise Good, Laura Roig i Lluc Valverde
Músics:  La Ludwig Band
Escenografia:  Lluc Valverde
Vestuari:  Paloma Lambert i Marian Vélez
Tècnic de so:  Pau Esteve
Direcció de producció:  Désirée Gómez
Ajudantia de producció : Laura Roig
Comunicació i xarxes socials:  Paola Amghar
Fotografia:  Désirée Gómez
Agraïments:  Alba Sáez, The Indian Runners i Locus Estudio
Schedule
Days
Hours
Preus
Observation

Dimarts, dimecres, dijous, divendres i dissabte

a les 20.00 h

Entrada general: 20 €




Entrada anticipada:




16€ de dimarts a divendres

18€ dissabte i diumenge

(+ despeses de gestió)




20€ a taquilla

Diumenge

a les 19.00 h
Others
Occur on:

Tickets sold at:
Address:

C Pi, 5

District:

Ciutat Vella

Neighborhood:

el Barri Gòtic

City:

Barcelona
Where
When

From 15/02/2023 to 12/03/2023
Website
Web venda d'entrades:
You may also be interested in...
If you would like to make a correction related to this activity...let us know