Traductor de

: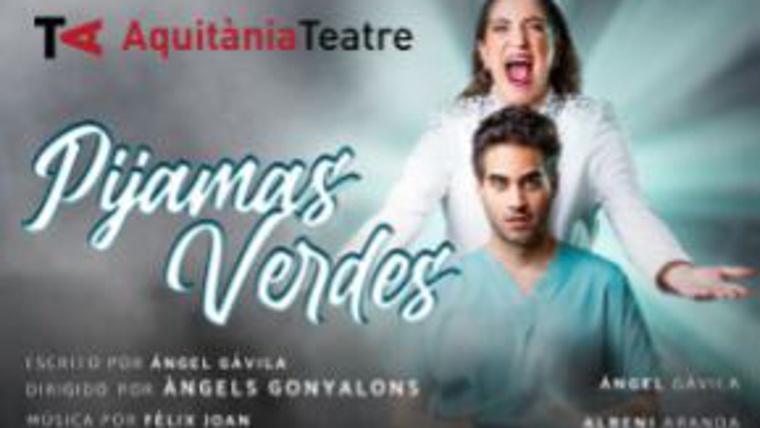 PIJAMAS VERDES relata la història de l'Àngel, un metge recentment llicenciat, durant l'etapa de formació a la Residència de Cirurgia General. Ajudat per la seva consciència, personificada en dona andrògina, s'enfrontarà a situacions, algunes intenses i altres completament surrealistes, al llarg de la seva formació a l'hospital.
Arran de totes les experiències viscudes i després d'una vital d'elles, vital i determinant, prendrà una decisió que marcarà la seva vida per sempre.
L'arribada de l'Ángel a l'especialitat deCirurgia General i Digestiva a l'hospital, després de realitzar l'examen MIR, no és exactament com ell imaginava.
Aviat es trobarà amb Jimena, la metge adjunta que supervisarà de forma autoritària i dèspota tots els seus moviments com a cirurgià i el farà adonar-se de totes les seves carències professionals i personals.
Joan, CoR (company de formació a l'hospital de l'Ángel) es convertirà en la seva única esperança i salvació, juntament amb la seva consciència personificada, en mig de la voràgine de depressió, estrès, ansietat i bogeria del protagonista.
L'índex de suïcidi al col·lectiu de metges, els trastorns mentals com l'ansietat, la depressió o el perfeccionisme malaltís, la falta de recursos al sistema sanitari pels seus treballadors, l'esclavitud del resident de cirurgia i el seu dia a dia, el mòbing, l'homosexualitat, la crisi existencial, les expectatives i la presa de decisions vitals, l'esperança d'apostar per la teva passió, la mort des de la perspectiva d'un cirurgià, el valor de la vida, l'amor o la mort; són algunes de les temàtiques que es tracten en aquesta comèdia musical que, subtilment, convida a la reflexió i a la crítica social.
Schedule
Days
Hours
Preus
Observation

Dijous, divendres i dissabte

a les 20.00 h

Entrada general: 20 €

(+ despeses de gestió)

Diumenge

a les 18.00 h
Others
Occur on:

Tickets sold at:
Address:

Av Sarrià, 33

District:

Eixample

Neighborhood:

la Nova Esquerra de l'Eixample

City:

Barcelona
Where
When

From 25/05/2023 to 04/06/2023
Website
Web venda d'entrades:
You may also be interested in...
If you would like to make a correction related to this activity...let us know