Traductor de

: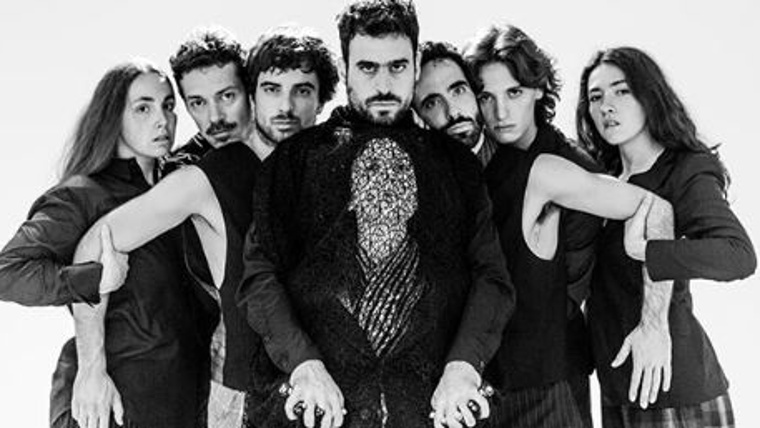 Macbeth és un noble que destaca a la batalla que aconsegueix repel·lir la invasió nòrdica. En el camí de retorn, el protagonista i el seu amic Banquo es troben amb tres bruixes que li asseguren al primer que serà baró de Cawdor i després rei; també vaticinen que els fills de Banquo seran reis. En comprovar que, efectivament, el rei Duncan l'ha nomenat baró de Cawdor, l'ambició per ser rei s'apodera de Macbeth. Juntament amb la seva esposa, Lady Macbeth, planifiquen i duen a terme l'assassinat del rei; culpen als guàrdies de Duncan, als qui també assassinen i, després que els fills d'aquest, Malcom i Donalbain, fugen a l'estranger per temor a ser eliminats, Macbeth és proclamat Rei d'Escòcia. Els Macbeth senten que han de continuar amb els seus crims per a conservar el poder…
Macbeth és una de les tragèdies més conegudes de Wiliam Shakespeare, una història gira entorn dels nocius efectes físics i psicològics de l'ambició política en aquells que únicament busquen el poder com una fi en si mateix.
 Adaptació: Moreno Bernardi
Autor: William Shakespeare
Dramatúrgia i direcció: Moreno Bernardi
Traducció: Sadurní Vergés
Repartiment: David Menéndez, Mònica Hernández, Albert Muntané, Roger Sahuquillo, Aina Serena, Zúbel Arana, Sara Palomo, Uri Guillem i Marçal Gené
Multimèdia: Martín Elena
Il·luminació: Lluís Serra
Espai sonor: Ricardo González Yanel
Vestuari: Josep Abril
Disseny de cap: Alexis Ferrer
Ajudant de direcció: Rubén Homar
Ajudant de producció: Nil Mas
Ajudant de direcció en pràctiques: Caterina Tugores
Assistent de direcció en pràctiques: Núria Dalmau
Assistent de vestuari: Alessia Zoppis
Assistent de vestuari en pràctiques: Allegra Abril
Vídeos promocionals: Bori Mo
Fotografies promocionals: Clàudia Serrahima
Fotografies d'escena: Sudeep Dwivedi
Projecte: Lo Spazio + Moreno Ensemble project
Equip Teatre Akadèmia:
Direcció artística: Guido Torlonia
Gerència i Cap de producció: Meri Notario
Cap de comunicació i màrqueting: Míriam Font
Premsa i assistència a la direcció artística: Fernando Solla
Cap tècnic: Lluís Serra
Cap de sala: Núria Farrús
Gestió de públics: Rubén Salinas
Una producció del  Teatre Akadèmia amb la col·laboració de  Lo Spazio.
Schedule
Days
Hours
Preus

Dimecres, dijous, divendres i dissabte i
18 abril

a les 20.00 h

Entrada general: 22 €




(+ despeses de gestió)




10% de descompte per a socis Club TRESC, Carnet Jove, Carnet de Biblioteques, Club La Vanguardia, APGC, estudiants, majors de 64 anys i Targeta Rosa; 50% menors de 14 anys.

Preus especials per a grups

Diumenge

a les 18.00 h
Others
Occur on:

Tickets sold at:
Address:

C Buenos Aires, 47*49

District:

Eixample

Neighborhood:

l'Antiga Esquerra de l'Eixample

City:

Barcelona
Where
When

From 12/04/2023 to 29/04/2023
Website
You may also be interested in...
If you would like to make a correction related to this activity...let us know