Traductor de

: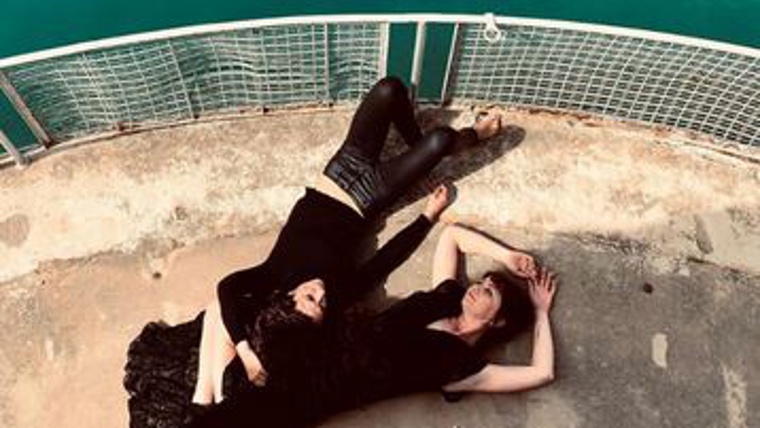 En un to àcid, salvatge i divertit,  LILITH (El incendio del Paraíso) descriu l'experiència vital de dues dones que varen créixer durant els anys 90, en un retrat punyent de tota una generació.
Servint-nos dels referents que ens han marcat durant la nostra infància i adolescència, la peça reflexiona sobre com una educació marcada pels valors religiosos va intentar inculcar en nosaltres, les dones, una visió del món que avui ens resulta completament obsoleta.
Ens preguntem, des d'una perspectiva feminista, com ens ha construït (o destruït), el relat catòlic amb el que vam ser educades. Per fer-ho partim del personatge de Lilith i, tot i la seva escassa presència als textos bíblics, utilitzem la seva història com a inspiració i punt de partida per a reflexionar sobre quin camí estem traçant per deixar enrere definitivament les ensenyances limitants amb les que vam créixer.
LILITH (El incendio del Paraíso) esdevé així el retrat d'un passat que fa somriure i estremir a parts iguals. Un gest de complicitat i un recordatori per a la nostra generació.
Dramatúrgia i direcció:
Ana Sanahuja i Clara Garcés Intèrpret:
Ana Sanahuja, Clara Garcés, Montse Botet i Pablo Mandarás Director Tècnic:
Natàlia Ramos Llums:
Natàlia Ramos, Cube Peak-jose Luis Salmerón Enginyer de so:
Pau Matas Colaboración Especial:
Ateneu de Cerdanyola, Centre Cultural Albareda, Centre de Formació Teatral El Galliner.
Schedule
Days
Hours
Preus
Observation

Dilluns

a les 20.00 h

Entrada general: 16 €

(+ despeses de gestió)
Address:

Pl Urquinaona, 9

District:

Ciutat Vella

Neighborhood:

Sant Pere, Santa Caterina i la Ribera

City:

Barcelona
Where
When

03/04/2023
Website
Web venda d'entrades:
You may also be interested in...
If you would like to make a correction related to this activity...let us know