Traductor de

: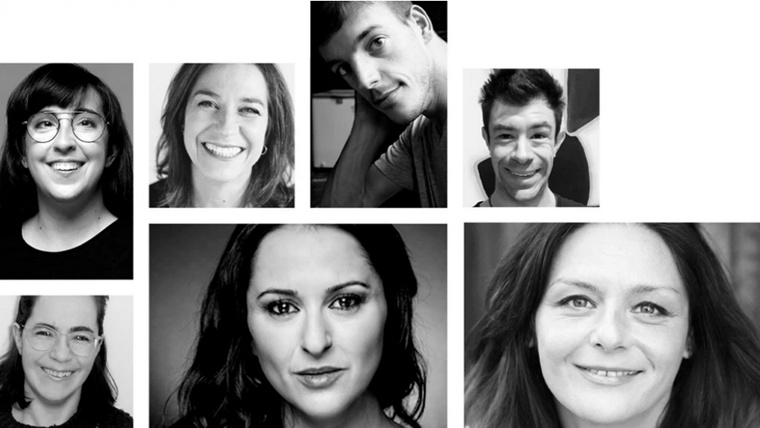 Quatre dones amb discapacitat intel·lectual conviuen en un pis tutelat d'una Barcelona opressiva: la ciutat dels okupes, la Plataforma d'Afectats per la Hipoteca, els ateneus anarquistes i l'art políticament correcte. A través seu entrem al camp de batalla de la lluita contra l'heteropatriarcat monògam i blanc, la retòrica institucional neoliberal i el woke whashing que apuntala l'statu quo. I celebrem el cos, la sexualitat i el desig de la dona, la dignitat dels estigmatitzats i la capacitat transgressora i revolucionària del llenguatge.
Alberto San Juan (Mundo Obrero, 2019; El rey, 2016; Masacre, 2017), signa l'adaptació i la direcció de la novel·la homònima de Cristina Morales (Premio Nacional de Literatura 2019 i coreògrafa de la peça).
INTÈRPRETS
Desiree Cascales, Pilar Gómez, Ana Marchessi, Marcos Mayo, Pepa Rus, Pablo Sánchezi Estefanía de los Santos
ESCENOGRAFIA I VESTUARI
Beatriz San Juan
IL·LUMINACIÓ
Raúl Baena
ESPAI SONOR I SO
Fernando Egozcue
MOVIMENT
Elisa Keisanen i Elise Moreau (Iniciativa Sexual Femenina)
COPRODUCCIÓ
Centro Dramático Nacional i Bitò Produccions
Divendres accessibles
14/04 sobretítols adaptats
21/04 audiodescripció
Schedule
Days
Hours
Preus

Dimecres, dijous i divendres

a les 19.00 h

Entrada general de: 10 a 29 €




Jubilats targeta rosa / Abonats al TNC / Abonats al Mercat de les Flors / Tresc / Biblioteques / Subscriptors de la Vanguardia / Dia de l'espectador: 24.50 €




Persones amb diversitat funcional / famílies nombroses i monoparentals / aturats / menors de 30 anys: 14.50 €




Grups (A partir de 15 persones): 21.50 €




Menors de 14 anys: 10 €




***La venda per telèfon té un cost addicional per gestió: 3 €/entrada.

Dissabte

a les 17.00 h i
a les 20.30 h

Diumenge

a les 18.00 h
Others
Occur on:

Tickets sold at:
Address:

Pg Santa Madrona, 40*46

District:

Sants-Montjuïc

Neighborhood:

el Poble-sec

City:

Barcelona
When

From 12/04/2023 to 23/04/2023
Phone number
Ticket sale:

93 228 97 48 de dilluns a divendres de 10 a 20 h

Tel.:

Fax:
Website
Web venda d'entrades:
You may also be interested in...
If you would like to make a correction related to this activity...let us know