Traductor de

: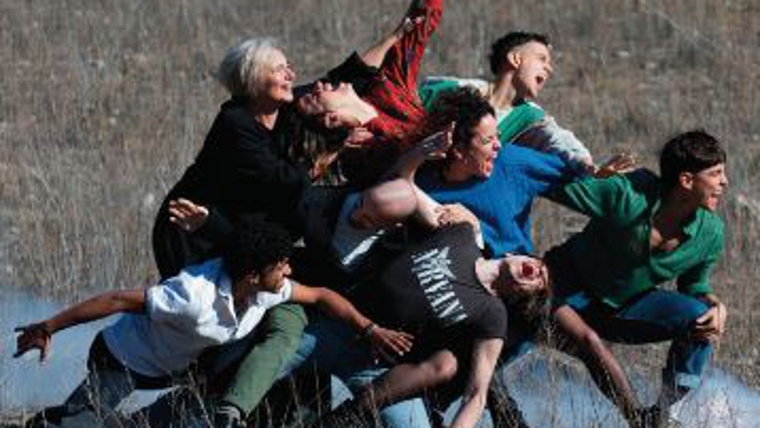 Harakiri vol lliurar de tabús i estigmes tot el que envolta el suïcidi i cedir-li espai i escolta. L'espectacle posa en comú les preguntes generades pel dol, a través de la presència d'una mare que s'explica a si mateixa després de morir.
És possible que una mare ens ensenyi més morta que viva?
És possible que el suïcidi d'algú ens faci més lliures?
Autoria  Les Impuxibles
Text  María Velasco
Dramatúrgia i traducció  Marc Villanueva Mir
Direcció  Les Impuxibles (Clara i Ariadna Peya)
Interpretació  Sílvia Capell, Montse Esteve, Helena Gispert, Olga Lladó, Kiko López, Ariadna Peya, Clara Peya, Pau Vinyals / Marc Tarrida    
Coreografia  Ariadna Peya
Música original  Clara Peya
Acompanyament artístic  María Velasco i Judit Colomer Mascaró
Ajudantia de direcció:  Xavi Buxeda
Escenografia:   Judit Colomer Mascaró
Vestuari:  Joan Ros
Il·luminació:   Conchita Pons
Disseny de so  Carles Bernal
Projeccions  Carme Gomila
Assistent de moviment i cover  Olga Lladó Valls
Coach actoral  Queralt Casasayas
Assessora en accessibilitat  Èlia Farrero
Intèrpretació LSC  Èlia Farrero, Berta Frigola Solé  
Producció executiva:   Mireia Gràcia Bell-lloch
Cap tècnic  Jordi Berch
Acompanyament a la creació electrònica  Carles Delgado i Carles Bernal
Ajudantia de direcció en pràctiques  Yaiza Peña Soley
Assessores de continguts  Asun Pié Balaguer, Martín Correa-Urquiza, Júlia Sánchez Cid, Tali Vaimberg, Clara Rubio, Meri Varó.
Cap tècnic del teatre:  Jordi Ballbé
Màrqueting i comunicació:   Focus
Fotografía:  Noemí Elias Bascuñana, Xavi Buxeda
Disseny gràfic:  Santi&Kco
Schedule
Days
Hours
Preus
Observation

Dimecres, dijous, divendres i dissabte

a les 20.00 h

Entrada general: 27 €




Entrada anticipada: 20,25 €

(+ despeses de gestió)

Diumenge

a les 17.30 h
Others
Occur on:

Tickets sold at:
Address:

Av Paral.lel, 91

District:

Sants-Montjuïc

Neighborhood:

el Poble-sec

City:

Barcelona
Where
When

From 18/05/2023 to 28/05/2023
Website
Web venda d'entrades:
You may also be interested in...
If you would like to make a correction related to this activity...let us know