Traductor de

: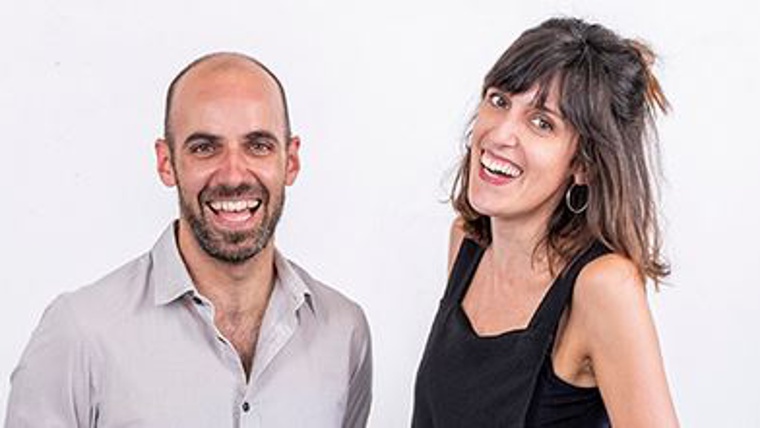 Un homenatge als actors i les actrius que no es recorden
Aquesta és la història d'una actriu i un actor secundaris que comparteixen, en una cameta de teatre, el neguit abans d'estrenar. Anirà bé o no anirà bé l'estrena? Ells dos faran el possible perquè sigui així. Però els secundaris quina importància tenen en una producció, fins a quin punt poden canviar alguna cosa? Qui se'ls escoltarà? Potser pensen que són els protagonistes d'aquesta història… però realment ho són? Poden aspirar a ser protagonistes d'alguna cosa? Aquesta història és un homenatge a tots aquells actors i actrius que no són recordats, que han format part de la nostra història però ningú els ha mirat. Dels del passat, dels del present i dels del futur… perquè tot plegat ha canviat gaire?
Un espectacle d'Els Pirates Teatre
Dramatúrgia: Bernat Cot i Laura Aubert
Direcció: Adrià Aubert
Interpretació: Bernat Cot i Laura Aubert
Escenografia: Enric Romaní
Vestuari: Maria Albadalejo
Moviment: Anna Romaní
Disseny de so: Damià Duran
Enregistrament i bases musicals: Pere Gual
Ajudant de direcció: Elna Roca
Estudiant en pràctiques d'escenografia: Teresa González
Producció: Montse Farrarons
Producció executiva: Marina Marcos
Comunicació i premsa: Anna Castillo
Fotografies promocionals i de funció: Sergi Panizo
Vídeo promocional – Tràiler: Ariadna Monleón
Vídeo promocional – Teaser: Mateu Tur
Schedule
Days
Hours
Preus

Dimarts, dimecres, dijous, divendres i dissabte i
31 octubre

a les 20.00 h

Entrada general: 20 €

Venda anticipada:




de dilluns a divendres 16 €




dissabte i diumenges 18 €




(+ despeses de gestió)




A taquilla: 20 €

Diumenge

a les 19.00 h
Others
Occur on:

Tickets sold at:
Address:

C Pi, 5

District:

Ciutat Vella

Neighborhood:

el Barri Gòtic

City:

Barcelona
Where
When

From 04/10/2022 to 01/11/2022
Website
Web venda d'entrades:
You may also be interested in...
If you would like to make a correction related to this activity...let us know