Traductor de

: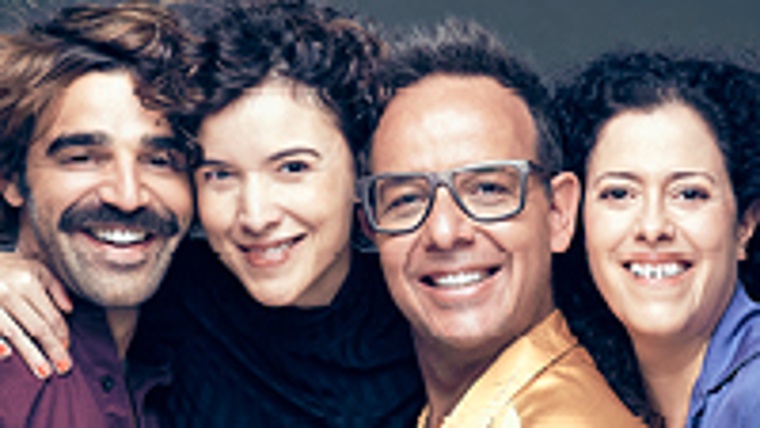 Àngel Llàcer dirigeix un clàssic anglès sobre el declivi d'una família benestant
Ens endinsem en la vida d'una família adinerada de Yorkshire, els Conway, durant el període d'entreguerres.
És l'any 1919 i la Kay, una de les filles, celebra el seu aniversari. Durant aquesta celebració, i mitjançant una peculiar utilització del temps, l'autor ens mostra com els membres d'aquesta acomodada família anglesa amb grans expectatives davant la vida acabaran sense aconseguir cap d'aquestes aspiracions.
Fa trenta anys Mario Gas, el meu gran mestre, ens obria les portes de casa els Conway en una recordada posada en escena per moltes generacions. Dues dècades són les que J. B. Priestley necessita per explicar-nos què passa en aquesta família, com el pas del temps modifica de manera inexorable les vides de les persones.
El temps ha volgut que dues dècades després de treballar per primera vegada amb la meva altra gran mestra, Carme Portaceli, sigui ella qui m'obri les portes de la Sala Gran per tornar la família Conway als escenaris, entrar de nou a casa seva, i descobrir plegats com aquests anys els han modificat.
Un espectacle ple de vida, d'amor, de somnis i frustracions. Com el teatre.
Potser sí que passat, present i futur conviuen alhora.
Àngel Llàcer i Pinós
Edat recomanada:A partir de 14 anys
Fitxa artística
Autoria
J.B. Priestley
Direcció
Àngel Llàcer
Traducció
Joan Sellent
Amb
Júlia Bonjoch, Màrcia Cisteró, Bàrbara Roig, Carles Roig, Albert Triola, Júlia Truyol, Mar Ulldemolins, David Verdaguer, Ferran Vilajosana, Roser Vilajosana
Schedule
Days
Hours
Preus
Observation

De dimecres a dissabtes

a les 19:00 h

Entrada general: 29 €

Entrada 50% de descompte: 14.50 €

- Joves de fins a 35 anys

- Carnet Jove

- Aturats

(imprescindible acreditació)




Entrada 25% de descompte: 21.75 €

- Compra abans de l'estrena

- Abonats/ades TNC (entrades fora d'abonament)

- Grups (+10 persones)

- +65 anys

- Discapacitats (quan la targeta acreditativa identifiqui

que necessita acompanyant, l'acompanyant serà gratuït)

- Famílies nombroses, monoparentals i d'acollida

En venda únicament els abonaments.

A partir de setembre s'obrirà la venda

d'entrades generals




Durada: 2 h




Espectacle en català

diumenges

a les 18:00 h

26 abril i
3 maig

a les 11.00 h

Entrada general: 10 €
Others
Occur on:

Tickets sold at:
Address:

Pl Arts, 1

District:

Eixample

Neighborhood:

el Fort Pienc

City:

Barcelona
When

From 13/04/2023 to 21/05/2023
Website
Web venda d'entrades:
You may also be interested in...
If you would like to make a correction related to this activity...let us know