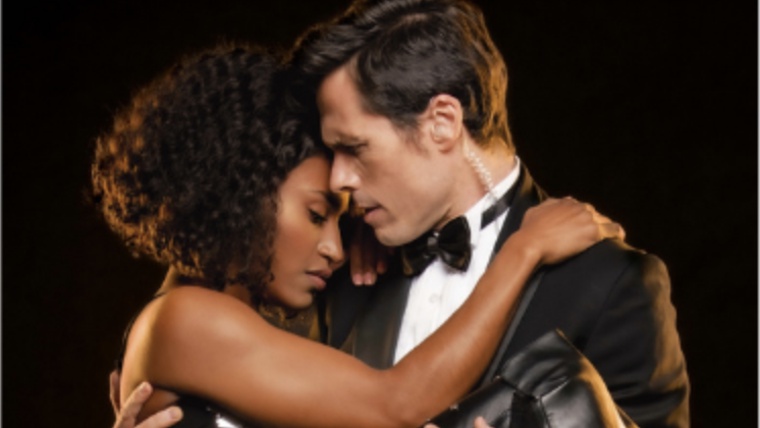 Teatre. El musical "El Guardaespaldas" al Coliseum!
La història protagonitzada per la icona de la música Whitney Houston i de l'actor Kevin Costner l'any 1992, aterra per primera vegada a Barcelona. Mireia Mambo i Octavi Pujades són els encarregats de donar vida als protagonistes: Frank Farmer, exagent del servei secret, contractat per a protegir d'un assetjador desconegut a la superestrella musical Rachel Marron. Una relació intensa que acaba fent que els protagonistes, s'enamorin entre ells.
Un drama romàntic acompanyat de música i dansa que acull la sala de teatre Coliseum de Barcelona fins al pròxim 9 de gener. Aprofita l'oportunitat de viure en directe un clàssic del cinema americà.
Traductor de

:
Schedule
Days
Hours
Preus
Observation

Divendres i dissabte excepte 27 novembre, 25 desembre, 24 desembre, 31 desembre i 1 gener

a les 18.00 h i
a les 21.30 h

Entrada general: 28 €

(+ despeses de gestió)

Durada: 1 hora 40 minuts.

31 desembre

a les 22.00 h

27 novembre,
7 desembre,
15 desembre,
16 desembre,
21 desembre,
22 desembre,
23 desembre i
25 desembre

a les 21.30 h

Diumenge, 6 desembre,
8 desembre i
6 gener excepte 28 novembre

a les 18.00 h

28 novembre

a les 17.00 h

30 novembre,
1 desembre,
7 desembre,
1 gener,
4 gener,
12 gener,
13 gener,
19 gener i
20 gener

a les 20.30 h
Others
Occur on:

Tickets sold at:
Frank Farmer, ex agent del Servei Secret, és contractat per a protegir la superestrella Rachel Marron d'un assetjador desconegut. Cadascun sap que esperar de l'altre. El que no esperava era enamorar-se
Address:

G.V. Corts Catalanes, 595

District:

Eixample

Neighborhood:

la Dreta de l'Eixample

City:

Barcelona
Where
When

From 27/11/2021 to 23/01/2022
Phone number
Tel.:

933171448

Tel.:

902424243

Fax:

934120114
Website
Web venda d'entrades:
You may also be interested in...
If you would like to make a correction related to this activity...let us know