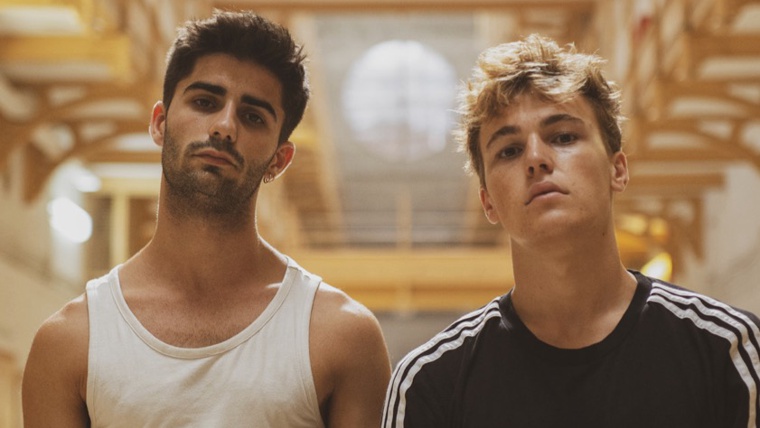 Drama. A play by the Las Bestias company, based on real events.
Imagine two friends who do something really bad when they're kids. Now imagine them as adults, the consequences of their actions pursuing them in the form of regret and guilt, changing and conditioning their lives. Things seem to be going pretty well for one of them, bearing in mind the burden he has to bear. Things are going badly for the other, but not as badly as many others would like, feeling as they do that he deserves a worse future because of what he did, which rather than mischief was a terrible act with devastating consequences.
Dirrrty Boys is the story of Jon and Robert, two ten-year olds who one February day in 1993 do something so bad, and with such far-reaching consequences, that from that moment on they can never progress, trapped inside their past in a never-ending loop, over and over again, always going back to the start.
Featuring
Play written by: Gerard Guix; Directed by: Àgata Casanovas; Cast: Martí Cordero and Sergi Espina.
Show in Catalan.
Duration: 1 hour 30 minutes
Traductor de

:
Schedule
Days
Hours
Preus

Dimecres, dijous, divendres i dissabte

a les 20.00 h

Entrada general: 22 €




(+ despeses de gestió)




10% descompte per:

socis Club TRESC, Carnet Jove, Carnet de Biblioteques, Club La Vanguardia, APGC, estudiants, majors de 64 anys i Targeta Rosa.

50% menors de 14 anys.

Preus especials per a grups

Diumenge

a les 18.00 h
Others
Occur on:

Tickets sold at:
Suposem que dos amics fan una malifeta molt gran quan son petits. Ara suposem que ja adults, les conseqüències els acompanyen en forma de remordiments, de culpa, i els altera la vida, la modifica, la condiciona. A un d'ells, aparentment, les coses li van prou bé tenint en compte el pes que porta sobre les espatlles. A l'altre les coses li van malament, però no tan malament com voldria molta gent que creu que es mereix un futur pitjor pel què van fer, que no és una malifeta, sinó un acte terrible amb seqüeles devastadores.
Aquesta és la història d'en Jon i en Robert, dos nens de deu anys que, un dia de febrer de 1993, fan una malifeta de tal abast que, a partir d'aquell moment, ja no poden avançar, atrapats donant voltes sobre el seu passat, en un loop infinit, una vegada i una altra, tornant sempre a la casella de sortida.
Fitxa artística
Dramatúrgia: Gerard Guix
Direcció: Àgata Casanovas
Repartiment: Martí Cordero i Sergi Espina
Escenografia: Anna Tantull
Il·luminació: Paula Costas
Espai sonor: Gerard Guix
Moviment: Davo Marín
Suport: Xavier Biel
Disseny gràfic: Àgata Casanovas
Vídeo: Gerard Guix
Fotografies Cartell: Paula Costas
Fotografies Making Of: Júlia Sabat
Equip Teatre Akadèmia:
Direcció artística: Guido Torlonia
Gerència i Cap de producció: Meri Notario
Cap de comunicació i màrqueting: Míriam Font
Premsa i assistència a la direcció artística: Fernando Solla
Cap tècnic: Lluís Serra
Cap de sala: Núria Farrús
Gestió de públics: Rubén Salinas
Address:

C Buenos Aires, 47*49

District:

Eixample

Neighborhood:

l'Antiga Esquerra de l'Eixample

City:

Barcelona
Where
When

From 21/09/2022 to 09/10/2022
Website
You may also be interested in...
If you would like to make a correction related to this activity...let us know