Traductor de

: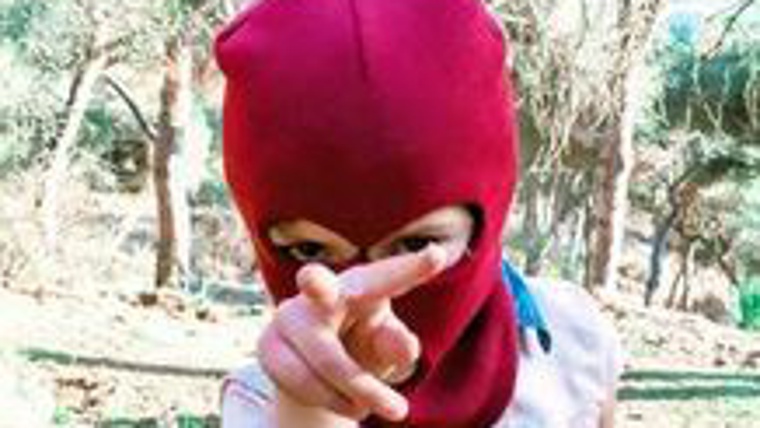 ELEKTRISCHES BLAU
ADOCTRINADES- Virgínia Gimeno Folgado
"Una generació que, en un sospir, vam passar d'estar veient els dibuixos d'Akira Toriyama a ballar els temes de Ken Ishii a les pistes del Sonar 96."
La peça vol transportar a l'espectador als anys 90: Al naixement del Techno i de la Rave; una celebració del cos individual que, a partir de la repetició d'un beat, et feia connectar profundament amb la col.lectivitat.
Una posada en escena que, combinant la Dansa, la Música electrònica i els Efectes Especials; vol transportar al públic a un immersiu viatge sensorial i de reminiscències de la dècada on es va gestar l'Era digital, l'Internet i el moviment Cibernauta. Una època on s'exaltava el transhumanisme amb la cultura Cyborg, es gestava l'impacte popular de les Drag Queen i ressorgia el moviment Mood dels 60' , el Disco dels 70' i, amb els Ciberpunks, la nova versió del Punk dels 80'.
.
Direcció, coreografia i interpretació: Carla Sisteré
Escenografia i text: Carla Sisteré
Ull extern: Aaron Vázquez
Concepte: una revisió del solo 'As Yet Untitled: inspired by poet as Housewife" amb la col•laboració d'Ana Villar
Música:
Take my breath away- Berlin
Fragments de pel·lícules Disney i Notthing Hill
Venècia sin ti - Charles Aznavour
Vestuari: laZarzamora
Agraïments: Sa Nau, Onadance Palamós, Ana Borrosa
Fitxa artística
Direcció, coreografia i interpretació: Virgínia Gimeno Folgado // Composició musical: Edu Broseta // Efectes Especials: Facundo Acosta i Àlex Cabrer //Vestuari: Susana Rodríguez Varela i Virgínia Gimeno Folgado // Espectacle coproduït pel festival Píndoles i Cultura Tangent. // Agraïments: Facundo Acosta, La Virgueira, Aleix Fauró, Centre Cívic Torre de Baró, Centre Cívic Lleialtat Santsenca, M. Barcelona (Barricada Cultural), Víctor Quintanilla i Sergi Panizzo.
Schedule
Days
Hours
Preus
Observation

Dijous

a les 19.00 h

Entrada general: 14 €




Entrada anticipada: 11 €

(+ despeses de gestió)
Others
Occur on:

Tickets sold at:
Address:

C Jonqueres, 15

District:

Ciutat Vella

Neighborhood:

Sant Pere, Santa Caterina i la Ribera

City:

Barcelona
Where
When

From 25/05/2023 to 29/06/2023
Website
Web venda d'entrades:
You may also be interested in...
If you would like to make a correction related to this activity...let us know