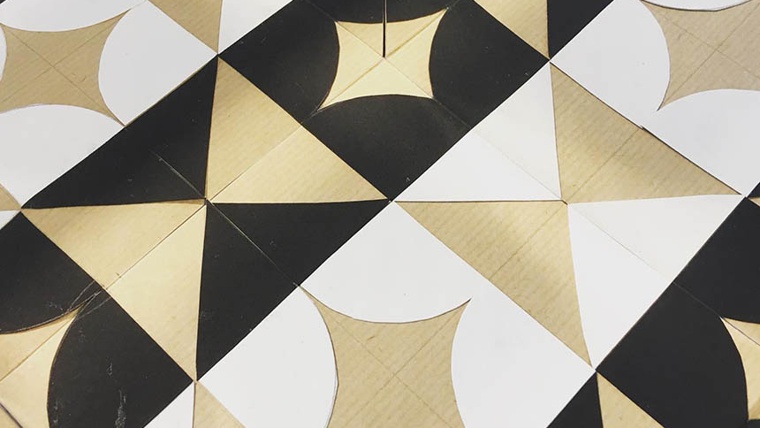 Scientific workshop. Experimentation with the principle of symmetry.
What do a tree, some scissors, a butterfly, the human body and Rome's Parthenon all have in common? They all share a common trait: their shapes are organised under the principle of symmetry.
Symmetriesworkshop. Reflections and mirrors to organise beauty invites us to learn to create based on the phenomenon of reflections, and with the help of mirrors and ingenuity, to obtain a constellation of shapes that convey the sensation of order, balance and beauty.
The activity is free and is recommended for families with children aged five and over.
Children must be accompanied by at least one adult.
Traductor de

:
Schedule
Period
Days
Hours
Preus
Observation

Del 28 maig al 30 juny

Dissabte

de 17.00 h a 20.00 h

Entrada Gratuïta

 fins a completar aforament

Els nens i les nenes han d'anar acompanyats, com a mínim, d'un adult

Diumenge i festius

d'11.00 h a 14.00 h

Del 2 juliol al 10 setembre

Dimarts i dissabte

de 17.00 h a 20.00 h
Què tenen en comú una fulla d'un arbre, unes tisores, una papallona, el cos humà o el Panteó de Roma? Sembla una bestiesa intentar relacionar elements tan diferents i, no obstant això, tots comparteixen un tret comú: les formes s'ordenen sota el principi de la simetria.
En aquest taller aprendrem a crear a partir del fenomen dels reflexos, amb ajuda dels miralls i també del nostre enginy. Obtindrem una constel·lació de formes que ens fan sensació d'ordre, d'equilibri i de bellesa, el mateix que percebem en molts dels objectes que ens envolten, i també en nombrosos exemples de la natura i de l'art.
A partir de 5 anys
Address:

Avinguda de Francesc Ferrer i Guàrdia, 6*8

District:

Sants-Montjuïc

Neighborhood:

la Font de la Guatlla

City:

Barcelona
When

From 28/05/2022 to 10/09/2022
You may also be interested in...
If you would like to make a correction related to this activity...let us know