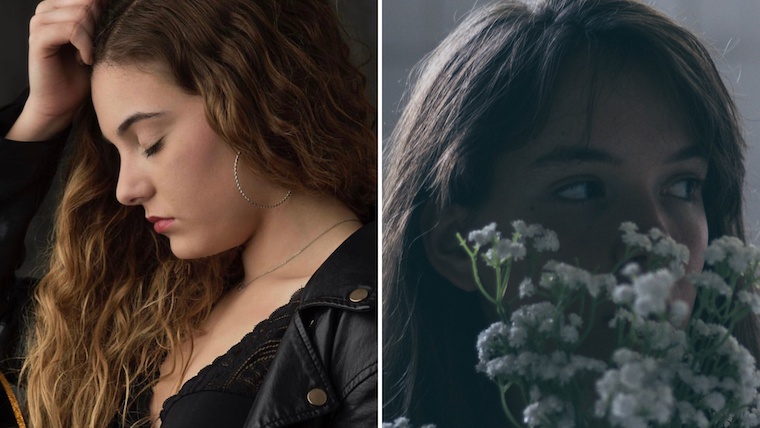 Classical music. Discover the future generation of musicians currently training at Barcelona's schools of music.
Música Z invites you to a rather different musical experience on the stages of the city's civic centres. Students of music will be performing a short repertoire before sharing the motivations and challenges faced by the musicians of the future with the audience.
PROGRAMME AT THE VIL·LA FLORIDA CIVIC CENTRE:
Thursday, 12 January: Holmes Quartet. The Música Z concert programme begins with a wind quartet.
Thursday, 19 January: Oaks & Fahia. A duet that'll take you right back to the 1960s.
Thursday, 26 January: Júlia Català and Laura Xiu. Two exquisite voices that will be presenting their work.
Thursday, 2 February: Pina Pintado and Mimi Robin. Two singer songwriters who'll fill the stage with soft, sweet music.
Thursday, 9 February: Trio Tarsis. Flamenco rhythms from three Spanish guitars performing music by Manuel Granados.
Traductor de

:
Schedule
Days
Hours
Preus
Observation

12 gener,
19 gener,
26 gener,
2 febrer i
9 febrer

a les 19.00 h

Entrada Gratuïta




Cal inscripció prèvia

Aforament limitat

 



Others
Occur on:

Registration at:
El cicle Música Z posa els escenaris dels centres cívics a disposició dels futurs músics i músiques que es formen a les escoles superiors de música de la ciutat. Per a aquests i aquestes estudiants actuar davant d'un públic divers i proper, en el marc de la seva formació com a intèrprets i compositors/ores, és una part fonamental del procés d'aprenentatge i adquisició d'experiència.
Amb aquest cicle us oferim una experiència musical diferent. No es tracta només d'un concert, sinó d'un espai de diàleg obert en què a partir d'un breu repertori, l'alumnat i el públic compartireu les motivacions i els reptes amb què s'enfronta aquesta nova generació d'intèrprets.
Concerts:
Dijous 12 de gener HOLMES QUARTET. Iniciem els Concerts del Música Z amb un quartet de vent.
Dijous 19 de gener OAKS & FAHIA. Un duet que ens transportaran als anys seixanta.
Dijous 26 de gener JÚLIA CATALÀ i LAURA XIU. Dues veus exquisites que ens presentaran els seus treballs.
Dijous 2 de febrer PINA PINTADO i MIMI ROBIN. Dues cantautores que omplen l'escenari d'una música dolça i tendra.
Dijous 9 de febrer TRIO TARSIS. A ritme flamenc acabarem el Música Z amb tres guitarres espanyols que interpretaran els temes de Manuel Granados.
Address:

Carrer de Muntaner, 544

District:

Sarrià-Sant Gervasi

Neighborhood:

Sant Gervasi - la Bonanova

City:

Barcelona
When

From 12/01/2023 to 09/02/2023
Website
Web:

Web inscripcions:
If you would like to make a correction related to this activity...let us know