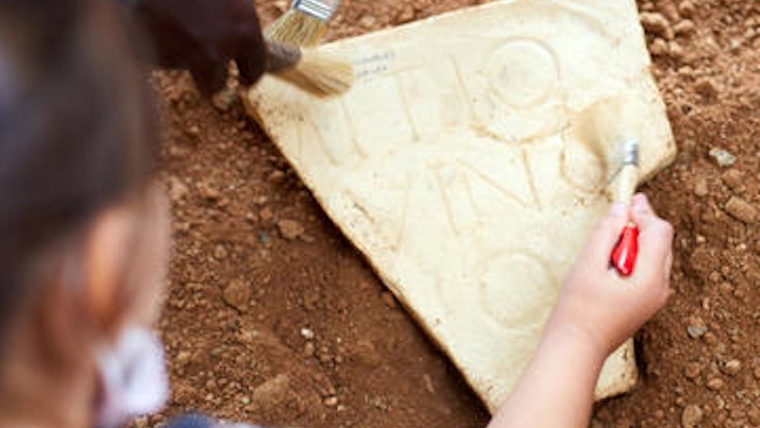 Archaeology. Discover how archaeologists work and enjoy the experience of being one for a day.
How does an archaeologist work? How do all the objects get to museum glass cases? What kind of work lies behind all that? Where does the information from history books come from? Above all the details on the stages of the our past when no one knew how to write? Has anyone ever travelled back to the past?
This workshop will teach you what the work is like for an archaeologist and enable you to find out how objects are found, how the period they belong to is worked out and what the object may have been used for.
Traductor de

:
Schedule
Days
Hours
Preus
Observation

11 juliol,
25 juliol,
12 setembre,
26 setembre,
10 octubre,
24 octubre,
7 novembre,
21 novembre,
5 desembre i
19 desembre

a les 11.00 h

Entrada general: 6 €

(inclou l'entrada al museu)

És imprescindible fer la reserva prèvia
Algun cop us heu preguntat com treballa un arqueòleg? Com arriben a les vitrines del museu totes les peces? Quina feina hi ha darrere de tot això? D'on surt la informació dels llibres d'història? Sobretot les dades referents a les etapes del nostre passat on ningú escrivia? Algú ha viatjat al passat? Veniu a aprendre com és el treball d'una arqueòloga, a saber com es troben les peces, com es determina a quina època pertanyen o per a què poden servir.
Address:

Passeig de Santa Madrona, 39*41

District:

Sants-Montjuïc

Neighborhood:

el Poble-sec

City:

Barcelona
When

From 11/07/2021 to 19/12/2021
Phone number
Registration:

934 232 149

Tel.:

934232149

Fax:

934245630
E-mail
E-mail inscripcions:

macvisites.acdpc@gencat.cat
You may also be interested in...
If you would like to make a correction related to this activity...let us know