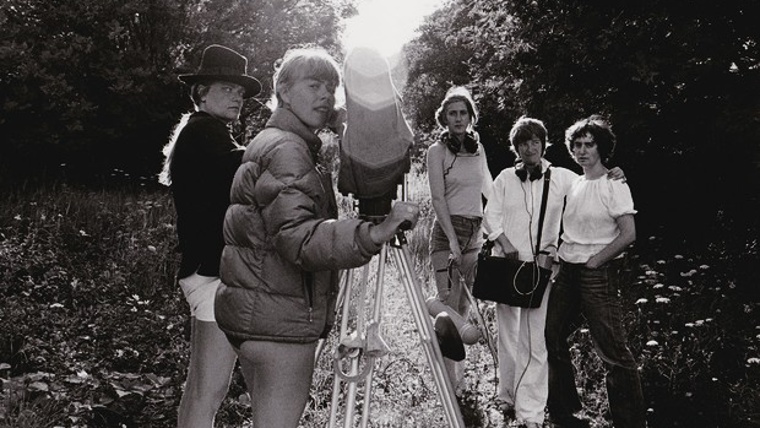 Film. A journey to the birth of the LGBTI movement in Sweden.
This film explains for the first time the birth of the LGBTI movement in Sweden. The Swedish welfare state in the 1970s was a symbol of progress and well-being, but homosexuality continued to be seen as a mental illness.
The first pride march brought out thousands of people to the street who wanted to reject the oppression and marginalisation, although many of them paraded wearing a paper bag over their head to avoid identification. They were seen as a threat to health and to social and moral stability. Despite that, several queer film-makers made three films for self-representation, for the first time, on the big screen. Thanks to these works and various images never published before, this documentary shows us a fascinating moment in history.
Face-to-face activity requiring prior registration at inscripcions@centrelgtbibcn.org
Traductor de

:
Schedule
| | Days | Hours | Preus | Observation |
| --- | --- | --- | --- | --- |
| | Divendres | a les 18.00 h | Entrada Gratuïta | |
Durant els anys setanta, l'estat del benestar suec era símbol de progrés i benestar, però l'homosexualitat seguia sent vista com una malaltia mental. La primera marxa de l'orgull va treure al carrer milers de persones que volien rebutjar l'opressió i la marginació, però moltes d'elles van desfilar portant bosses de paper al cap per no ser identificades. Aquesta cinta explica per primer cop el naixement del moviment LGTBI a Suècia.
Address:

C Comte Borrell, 22

District:

Eixample

Neighborhood:

Sant Antoni

City:

Barcelona
When

14/01/2022
Phone number
Tel.:

938805111
E-mail
E-mail inscripcions:

inscripcions@centrelgtbibcn.org
If you would like to make a correction related to this activity...let us know