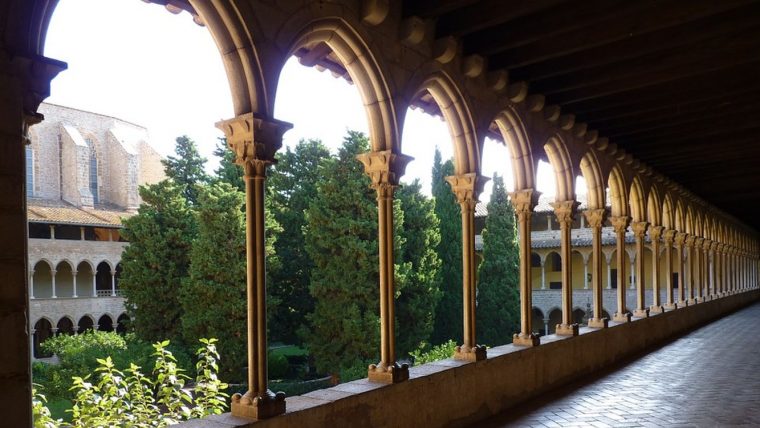 The Royal Monastery of St Mary of Pedralbes is one of the city's most historical and important buildings.
Founded in 1327 by Queen Elisenda of Montcada to support the Poor Clare Nuns, it was opened to the public in 1983 as a museum and place of cultural interest. Today, one of the monastery's main attractions is the insight the museum provides into the everyday lives of the community of Poor Clare nuns, where you can even walk through their dormitories, the refectory and other rooms.
The building is one of the finest examples of Catalan Gothic architecture, with its church, cloister and three floors offering one of the most spacious and harmonious examples of this style. One of the most interesting features of the church is the Sepulchre of Queen Elisenda, which has two sides; one giving onto the church and showing her dressed as a sovereign, and the other giving onto the cloister and showing here as a widow and penitent. Equally interesting are the 14th century stained glass windows, various sepulchres of noble families and the three choirs stalls: the upper choir, the lower choir and the friar's choir.
Check out the offers available for users of the Gaudir Més programme.
Titularitat:

or
Sections of this equipment
Aquest monestir pertany a l'Orde de Santa Clara (Clarisses).
Address:

C Montevideo, 14

District:

Les Corts

Neighborhood:

Pedralbes

City:

Barcelona
Address

C Montevideo, 14
E-mail
E-mail:

clarisses.pedralbes@gmail.com
If you would like to make a correction related to this organisation or facility...let us know