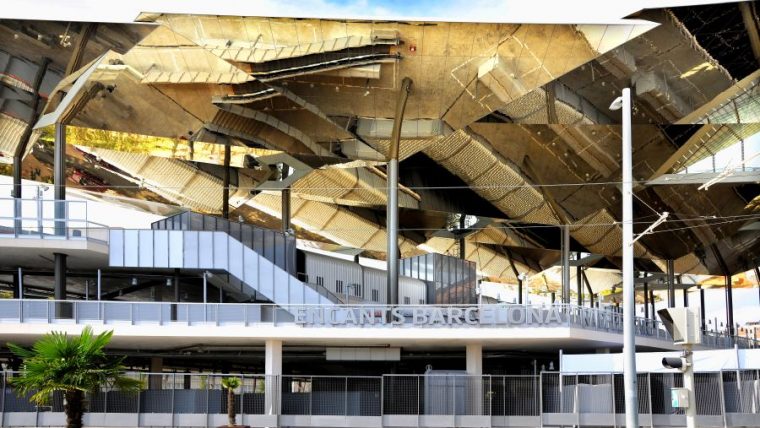 Encants Market is one of the city's most emblematic commercial locations.
Encants Market is one of the oldest markets in Europe. A few years ago it moved to a newly-constructed building in the same area, Plaça de les Glòries, which retains the spirit of outdoor trading.
The items on sale include antiques and collector's items, footwear, jewellery, household ornaments, second-hand and vintage clothes, electric appliances, electrical materials, perfumes and cosmetics, awnings and off-the-peg clothing, articles for pets, tools and machinery, new furniture and decorations, spare parts and accessories, textiles and fashion articles, toys, stationary and handicrafts, remainders and clearance sales, bars and services.
Titularitat:

or
Traductor de

:
Schedule
| | Days | Hours | | Observation |
| --- | --- | --- | --- | --- |
| | Dilluns, dimecres, divendres i dissabte excepte 6 gener, 7 abril, 10 abril, 1 maig, 5 juny, 24 juny, 11 setembre, 25 setembre, 1 novembre, 6 desembre, 8 desembre i 25 desembre | de 09:00 h a 20:00 h | | Sector coberts |
| | | de 07:45 h a 09:00 h | | Sector subhastes |
Un dels mercats més antics d'Europa s'ha traslladat a un edifici de nova construcció, obra del despatx d'arquitectura B 720 Fermín Vázquez, a la mateixa zona de la plaça de les Glòries i mantenint el seu esperit de venda a l'aire lliure.
Encants Barcelona acull un total de 283 negocis. Teniu tots els detalls a la pàgina web dels comerciants dels Encants , tot i que a continuació podeu veure l'oferta de forma resumida.
En el nou mercat hi ha:
·78 botigues
·156 parades
·40 espais de subhasta
·2 bars
·6 botigues de menjar i beure (anomenades "Street Food")
·1 restaurant
· Sala polivalent
Els productes a la venda són antiguitats i col·leccionisme, calçats, joieria, parament per a la llar, roba usada i antiga, artesania i forja, electrodomèstics, material elèctric, perfumeria i cosmètica, tendals i confecció, articles per a mascotes, ferreteria i maquinària, mobiliari nou i decoració, recanvis i accessoris, tèxtil i moda, joguines, papereria i manualitats, restes i liquidacions, bars i serveis.
Address:

Carrer de los Castillejos, 158

District:

Eixample

Neighborhood:

el Fort Pienc

City:

Barcelona
Address

Carrer de los Castillejos, 158
Website
E-mail
E-mail:

mercatbellcaire@mercatsbcn.cat
Social networks
Facebook:

Twitter:

YouTube:

Instagram:
If you would like to make a correction related to this organisation or facility...let us know