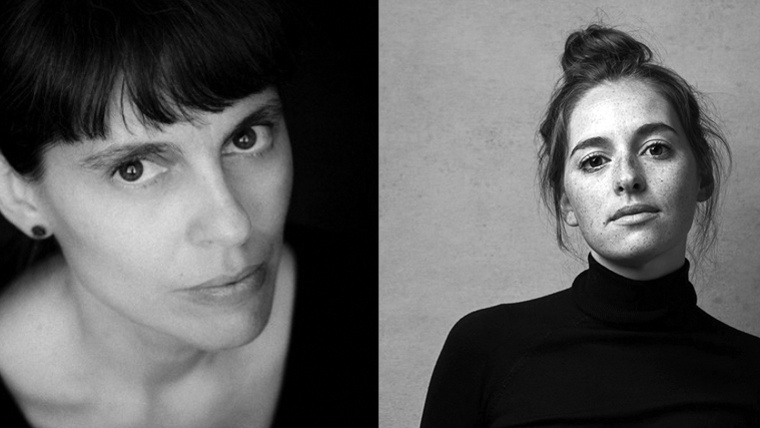 Reading. A project connecting the TNC with the world and showing us the freshest contemporary Portuguese dramaturgy.
The TNC continues to export Catalan talent and discover new European voices with the second edition of European Emerging Playwriting and a new country taking centre stage: Portugal.
Two Catalan playwrights will be presenting their texts at the Teatro Nacional Sâo Joâo in Porto, while here we welcome two Portuguese plays, which will be translated and premiered in Catalan: Regras para um beijo (Rules for kissing) by Sara Barros Leitão and Viagem a Portugal – última paragem ou o que nós andámos para aqui chegar (Journey to Portugal – last stop or the path we've taken to get here) by Joana Craveiro.
Artists
Regles per fer-se un petó:
Written and directed by: Sara Barros; With: Vanessa Segura, Xavi Ripoll; Ramon Pujol.
Viatge a Portugal: Author: Joana Craveiro; Directed by: Manuel Tur; With: Montse Esteve, Maria Ribera, Albert Prat.
Show in Catalan.
Duration: 2 hours 30 minutes.
Traductor de

:
Schedule
| | Days | Hours | Preus | Observation |
| --- | --- | --- | --- | --- |
| | Dimarts | a les 19.00 h | Entrada general: 10 € | |
Others
Occur on:

Tickets sold at:
Continuem exportant talent català i descobrint noves veus europees amb la segona edició de Dramatúrgia emergent europea i un nou país protagonista: Portugal.
Una autora i un autor catalans presentaran els seus textos al Teatro Nacional Sâo Joâo de Porto, dirigits per un director i una directora d'aquí. Cristina Clemente portarà Ventura, dirigida per Anna Serrano, i Pau Masaló dirigirà M'hauríeu de pagar de Jordi Prat i Coll.
Al seu torn, aquí rebrem dos textos portuguesos, que es traduiran i representaran per primera vegada en català.
Un projecte d'anada i de tornada que connecta el TNC amb el món.
Fitxa artística: Autoria: Sara Barros Leitão i Joana Craveiro / Direcció: Sara Barros Leitão i Manuel Tur
Edat recomanada: A partir de 16 anys
Address:

Pl Arts, 1

District:

Eixample

Neighborhood:

el Fort Pienc

City:

Barcelona
When

28/03/2023
Website
Web venda d'entrades:
If you would like to make a correction related to this activity...let us know