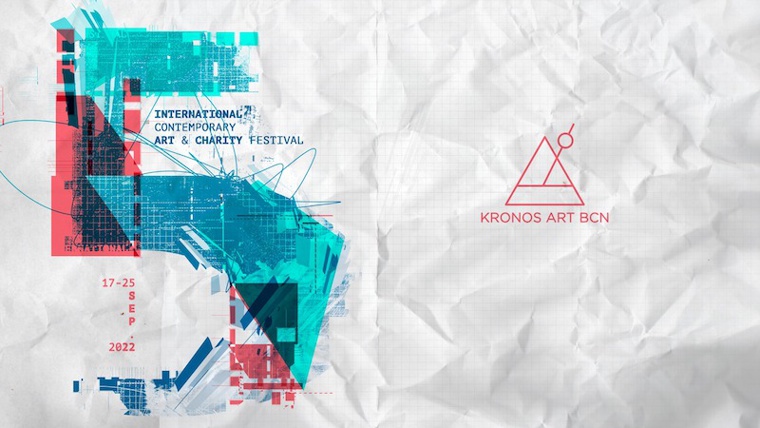 Als Jardins, Sala Cotxeres i Sala 3
Contemporary art. A festival which gives a voice to and generates synergies between established and emerging artists alike.
Kronos Art Bcn, the International Contemporary Art Benefit Festival, turns five with the Palau Robert as its new base.
Barcelona is set to become the meeting point for sowing passion and knowledge on the value of art and its transformational potential from 17 to 25 September.
The festival gives visitors the chance to learn more about one of the great women in the history of photography: the Catalan artist Colita. It also includes the work of one of the great photographers in contemporary fashion, film and publicity, also the creator of some of the most iconic fashion covers: David LaChapelle.
The event also has the privilege of offering the creations of over 60 artists, including Anna Gimein, Barceló, Evaristo Benítez, Gerard Más, Joan, Laura and Sira Cabrera, Marta Fábregas, Mister Thoms, Ramón Guimaraes, Sergi Cadenas, Sophie Etchart, Susanna Pruna and Oscar Jaenada (presenting his first NFT), plus a new visit from Banksy.
You can check out the full programme here.
Traductor de

:
Schedule
| | Days | Hours | Preus | |
| --- | --- | --- | --- | --- |
| | De dilluns a dissabte | de 09.00 h a 20.00 h | Entrada Gratuïta | |
| | Diumenge i festius | de 09.00 h a 14.30 h | | |
Others
En aquest cinquè aniversari l'equip de Kronos celebra moltes coses: després d'uns anys a l'Arts Santa Mònica, estrena seu al Palau Robert. Barcelona, doncs, continuarà sent la seva ciutat de referència i punt de trobada des d'on continuar rendint tribut a aquells/es artistes que encara que ja no hi són, amb el seu llegat continuen sent bàsics per a entendre'ns com a societat
Podeu consultar el programa complet al següent enllaç
Address:

Pg Gràcia, 107

District:

Eixample

Neighborhood:

la Dreta de l'Eixample

City:

Barcelona
When

From 17/09/2022 to 25/09/2022
You may also be interested in...
If you would like to make a correction related to this activity...let us know