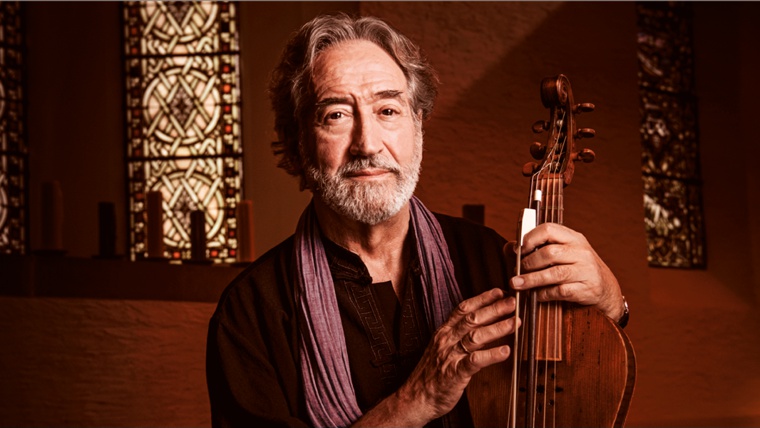 Art and thought. Edition dedicated to anger: a sentiment that has been weaved into the history of mankind since its very origins.
This festival seeks to put the classics at the centre of today's creative debate; to promote dialogue with the past to lend strength and depth to contemporary culture; and to encourage re-readings of the classic films that move us and help us to think about the essential concerns of humanity.
The theme of the 2021 edition is anger: an essential theme in these turbulent times that served to inspire classical literature at its very beginnings.
In recent years, we have seen outbursts of anger and growing movements of indignant people all over the world in a wide range of contexts: from the first revolts of the Arab Spring to the Umbrella Revolution in Hong Kong and the protests in Barcelona. By looking at the sheer number of people taking to the streets, it could be said that we are living in an era of anger: people are fed up of accepting certain injustices, but are powerless to do anything about them.
However, anger is not a novel or contemporary sentiment. Rather, it has been weaved into the history of mankind and literature since their very origins, and has been studied by philosophers for more than two millennia.
Consult the   programme .
Traductor de

:
Amb aquest festival volem posar els clàssics al centre de les energies creatives d'avui, promoure el diàleg amb el passat per donar força i profunditat a la cultura contemporània, i impulsar relectures dels clàssics que ens emocionin i que ens ajudin a pensar sobre preocupacions essencials de la humanitat.
La temàtica de l'edició 2021 és LA IRA. Un tema cabdal en aquest present convuls que ja inspirava la literatura clàssica en els seus orígens.
En els darrers anys hem viscut esclats d'ira i moviments creixents d'indignats a tot el món en contextos ben diferents: des de les primeres revoltes de la primavera àrab fins a la Revolució dels Paraigües de Hong Kong, passant per les protestes viscudes a Barcelona. Mirant els carrers d'arreu, podríem dir que vivim en un temps irat, encès, tip d'acceptar certes injustícies i impotent a l'hora de canviar-les.
Però la ira no és un sentiment nou ni contemporani. Teixeix la història de la humanitat i de la nostra literatura des dels seus orígens i ha preocupat als filòsofs durant més de dos mil·lennis.
Consulteu el programa .
Diferents espais de la ciutat
City:

Barcelona
Where

Diferents espais de la ciutat
When

From 05/11/2021 to 21/12/2021
Phone number
Information:

936220376

Tel.:

936220360

Tel.:

936220375

Tel.:

936220360

Tel.:

936220375

Fax:

936220374
Website
If you would like to make a correction related to this activity...let us know