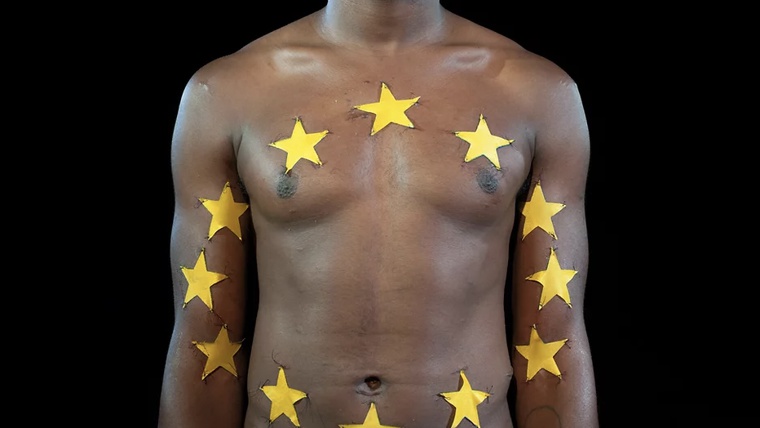 Festival. Barcelona acull l'Àfrica moment 2021
La trobada internacional d'arts vives Àfrica Moment 2021 apropa aquest any la seva cinquena edició a Barcelona. Àfrica moment '21 genera espais de creació i reflexió a través del cos per tal de transformar el sector de les arts escèniques cap a la diversitat i la inclusió cultural. Aquesta edició basa la seva exposició en els processos d'investigació, intercanvi i creació. A més, també ofereix contingut exclusiu audiovisual durant tot el mes de desembre a través de la plataforma digital am21.
Del 28 de novembre al 19 de desembre presenta presencialment les seves exposicions al centre de creació i dansa d'arts vives el Graner, a la Fàbrica de creació el Hangar, la Filmoteca de Catalunya i l'Ateneu popular de nou barris.
Traductor de

:
AFRICA MOMENT organitza la tercera trobada internacional d'arts escèniques de l'Àfrica contemporània. amb la dansa com a fil conductor, es pretén generar espais de creació i reflexió a través de el cos, per a la dignificació, visibilització i posicionament de la creació africana dins el mercat d'art contemporani nacional i internacional.
Enguany ofereix una programació triangular del 3 al 20 de desembre a Barcelona, amb una secció digital, un programa expandit de formació dirigit a professionals i la IV trobada internacional d'arts escèniques.
Address:

Lleida, 59

District:

Sants-Montjuïc

Neighborhood:

el Poble-sec

City:

Barcelona
When

From 29/11/2021 to 19/12/2021
Phone number
Tel.:

934261875

Fax:

934260106
Website
Web:

Web venda d'entrades:
You may also be interested in...
If you would like to make a correction related to this activity...let us know