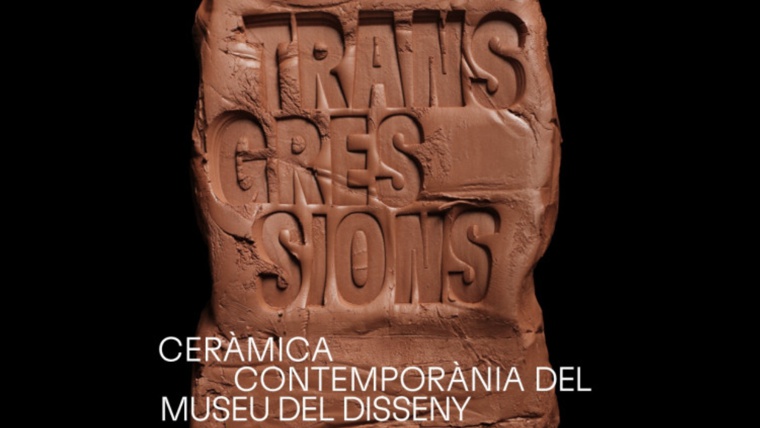 Exhibitions. An exhibition that is a living representation of the ceramics of today.
The Museu del Disseny is presenting new acquisitions in contemporary ceramics in an exhibition that spotlights a creativity of contrasts, critique, and a reflection on current issues where material, technical and conceptual transgressions are very much in evidence.
Curated by the Museu del Disseny de Barcelona itself, the display of this new collection will complement the existing one, which at present features more than a thousand objects created by two hundred and thirty different artists. Among the new additions to the collection are works by artists such as Madola, María Oriza, Xavier Toubes, Ángel Garraza, Sophie Aguilera, Maria Bofill, Yukiko Kitahara and Roger Coll.
Much work has been done in recent years to keep this collection up to date, keeping a close eye on new trends in ceramics and adding new items to ensure that the exhibition is a living representation of the ceramics of today.
Traductor de

:
Schedule
Days
Hours
Preus

Dimarts, dimecres, dijous, divendres, dissabte i diumenge excepte 24 juny

de 10.00 h a 20.00 h

Entrada general: 6 €

El preu inclou la visita a les exposicions permanents




Entrada reduïda: 4 €




Entrada gratuïta:

· Diumenge a la tarda, de 15 a 20 h

. Cada primer diumenge de mes

. Menors de 16 anys

. Posseïdors de la Targeta Rosa gratuïta

. Membres de l'ICOM (International Council of Museums)

. Membres de l'Associació de Museòlegs de Catalunya

. Guies turístics professionals

. Professors d'ensenyament reglat acreditats per la direcció del centre educatiu

. Professors d'ensenyament reglat quan acompanyin un grup d'estudiants

. Persones que disposin del passi metropolità d'acompanyant de persones amb discapacitat

. Periodistes degudament acreditats

. Posseïdors de la targeta Barcelona Card

. Persones inscrites al Gaudir Més
La mostra, una producció pròpia del Museu del Disseny de Barcelona, exhibirà la nova col·lecció de ceràmica contemporània que complementa amb la ja existent, que en l'actualitat compta amb més d'un miler d'objectes i dues-centes-trenta autories diferents, entre les quals s'hi troben artistes com Llorens Artigas, Picasso o Miró. En els darrers anys s'ha treballat per mantenir aquesta col·lecció al dia, seguint atentament els nous camins de la ceràmica i incrementant-la, per tal que sigui una mostra viva i representativa de la creació actual.
El Museu del Disseny presentarà aquestes noves adquisicions en una exposició que posa l'accent en un moment creatiu de contrastos, crítica i reflexió sobre temes d'actualitat, on les transgressions matèriques, tècniques i conceptuals es fan evidents. Alhora que, la versatilitat del material, ens permet fer una aproximació a les aplicacions de la ceràmica en el món del disseny i l'arquitectura.
COMISSÀRIA: Isabel Fernández del Moral
Address:

Plaça de les Glòries Catalanes, 37*38

District:

Sant Martí

Neighborhood:

el Parc i la Llacuna del Poblenou

City:

Barcelona
When

From 08/06/2022 to 28/08/2022
Website
You may also be interested in...
If you would like to make a correction related to this activity...let us know