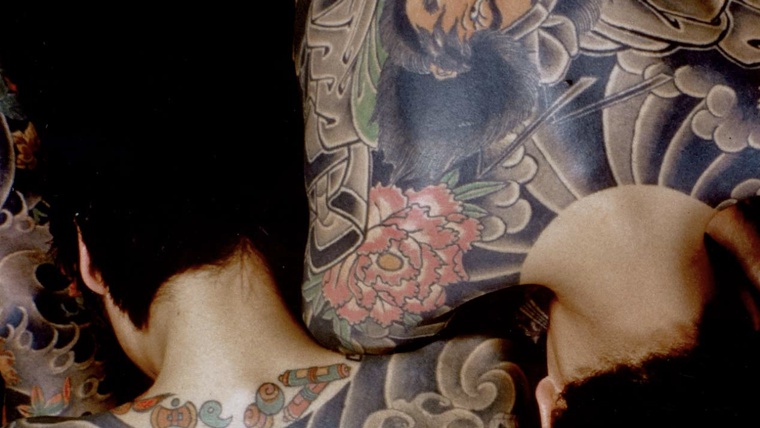 Exhibitions. Origins of tattooing and an analysis of a global phenomenon in artistic creation
'Tatau' is the etymological origin of the word we know today as 'tattoo'. It is a Polynesian word meaning 'open wound' which dates back to the 18th century. Over time it has played a representative role in society: from ancestral and identity practice to an object of fascination and contemporary artistic creation.
CaixaForum presents an exhibition with more than 240 historical and contemporary pieces that teaches us about the origins of tattooing and analyses its evolution over time, until the permanent and global phenomenon that we know today. It is an anthropological, geographical and artistic study that explores the different uses and functions of tattooing through the different eras and cultures.
The exhibition shines a light on the artistic nature of the practice, exchanges between tattooists from across the world and the emergence of syncretic styles. It brings together works by tattoo artists from countries such as Japan, the USA, France, Switzerland and Polynesia, and features twenty silicone models tattooed by masters of the art as well as twenty tattoo projects painted on kakemonos.
Traductor de

:
Schedule
Days
Hours
Preus

Tots els dies i festius

de 10:00 h a 20:00 h

Entrada general de: 6 €

Entrada reduïda 25% descompte:

. Carnet Família Nombrosa

. Carnet Biblioteques

Entrada reduïda 50% descompte:

. Amics dels Museus

Entrada gratuïta:
. clients de CaixaBank
(s'ha de presentar qualsevol targeta de CaixaBank)
. menors fins els 16 anys
. Docents
. Premsa
. Persones amb discapacitat i acompanyants
. BCN Card
. ICOM
. Carnet Jove

La pràctica de tatuar ha donat lloc a intercanvis entre països, cultures i societats i s'ha convertit en un fenomen global en la creació artística del present.
L'exposició aplega més de 150 obres històriques i contemporànies, en què s'inclou l'obra d'artistes del tatuatge que procedeixen de països com el Japó, els EUA, França, Suïssa i la Polinèsia.
Address:

Avinguda de Francesc Ferrer i Guàrdia, 6*8

District:

Sants-Montjuïc

Neighborhood:

la Font de la Guatlla

City:

Barcelona
When

From 18/05/2022 to 28/08/2022
Website
Web venda d'entrades:
You may also be interested in...
If you would like to make a correction related to this activity...let us know