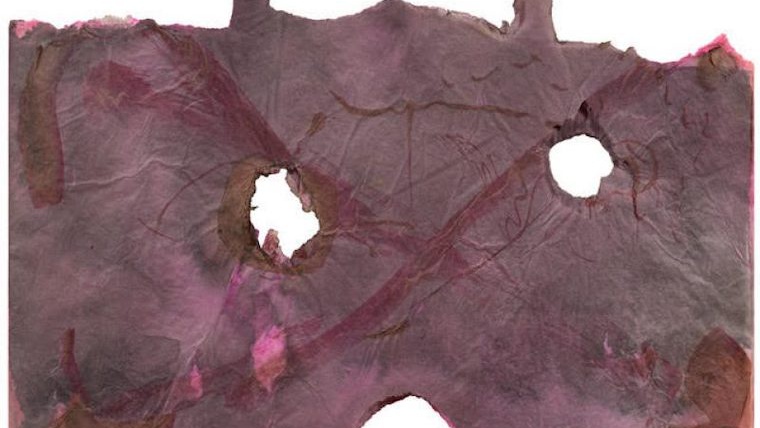 Drawings and works in wood. An exhibition of works by the artist, complemented with pieces loaned from various countries to highlight the value of his unknown works.
The writer Joan Teixidor (1913-1992) wrote Papers, cartrons, fustes i collages in 1964 as a reflection of the exhibition presented by Antoni Tàpies at the Sala Gaspar that same year. Now the exhibition Tàpies. Wood, Cardboards and Collages, on at the Fundació Tàpies,  uses Teixidor's title to present us with thirty drawings and wooden works from the 1960s and 1970s which focus our attention on the fragility of the materials, the imprint left by the artist and the message he wanted to convey.
It was through this type of work that Tàpies could convey more accurately the anxiety he felt when faced with the excesses of contemporary culture, the abundance of noise, superficiality and triviality, the continuous impact of commercials, the lack of time for reflection.
More information is available on the website for the Fundació Tàpies.
Schedule
Days
Hours
Preus
Observation

Dimarts, dimecres, dijous, divendres i dissabte

de 10:00 h a 19:00 h

Entrada general: 8 €




Reduïda: 6.40 €

- estudiants

- majors de 65 anys




Passi anual: 12 €




Articket: 38 €




Gratuït:

- persones a l'atur

- menors fins als 16 anys

- carnet Amics de la Fundació

- 24 de setembre (La Mercè)

Cal concertar hora
per a les visites
comentades i de
grup (+ de 15 persones).

Diumenge

de 10:00 h a 15:00 h
El títol d'aquesta exposició està manllevat del llibre que Joan Teixidor va publicar el 1964 arran de l'exposició de cartons, papers, fustes i collages de Tàpies que va tenir lloc a la Sala Gaspar, a Barcelona. Aquesta faceta del treball de Tàpies es troba a la base de la seva concepció artística i filosòfica, i conèixer-la ajuda a entendre el sentit del conjunt de la seva obra. La Fundació presentarà una exposició que aplegarà una trentena de dibuixos i de fustes de les dècades de 1960 i 1970, provinents del fons de la col·lecció, juntament amb préstecs nacionals i internacionals, a fi de mostrar peces poc vistes o desconegudes pel públic.
Les primeres obres de Tàpies van ser essencialment papers i cartons. El dibuix permetia a Tàpies allunyar-se de la pràctica tradicional en pintura de la pinzellada i treballar amb altres instruments més durs, com ara el llapis, però també el punxó, les tisores o l'espàtula. En les obres de Tàpies de les dècades de 1960 i 1970 el dibuix està molt vinculat al collage, a l'assemblatge, al gratatge, al fet d'estripar, de plegar, de manipular el material perquè sigui el protagonista de l'obra. Tàpies considerava que tots els materials poden transmetre per ells mateixos un seguit de conceptes, i, per tant, els triava en funció de què volia comunicar. El paper i el cartó, especialment, li semblava que evocaven temes que considerava importants com ara la humilitat, la fragilitat, la pobresa, la simplicitat, el deteriorament, el dolor. El dibuix li permetia trobar una forma expressiva no espectacular, però sí més vivencial.
L'exposició posarà l'èmfasi en la precarietat dels materials, en l'empremta que hi va deixar l'artista, i en el missatge que volia comunicar. Perquè aquest tipus d'obres permetien a Tàpies transmetre més acuradament el neguit que li causava l'espectacle excessiu que domina la cultura contemporània, l'abundància de soroll ambiental, la superficialitat i la trivialitat, els impactes comercials continuats, la falta de temps de reflexió. Tàpies, de qui celebrarem el centenari del naixement a finals d'aquest any, feia servir les eines de l'art per fer-nos conscients del món en què vivim i per convidar-nos a imaginar un altre món possible. El temps ha passat i la urgència és la mateixa. Les eines, com que estan ben calibrades, encara ens són útils.
Address:

Carrer d'Aragó, 255

District:

Eixample

Neighborhood:

la Dreta de l'Eixample

City:

Barcelona
When

From 12/05/2023 to 22/11/2023
You may also be interested in...
If you would like to make a correction related to this activity...let us know