Traductor de

: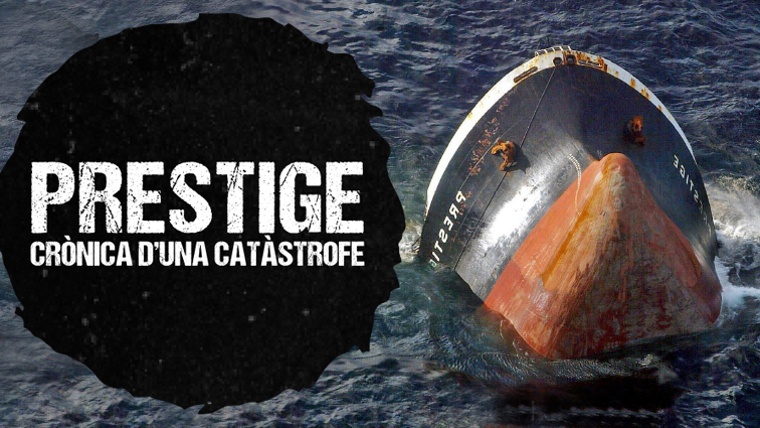 Al Mirador
El 13 de novembre de 2002 el petrolier Prestige navegava a 28 milles de la costa de Finisterre carregat amb 77.000 tones de fueloil dens, sota un temporal amb forts vents, quan un cop de mar va provocar l'obertura d'una bretxa de 15 m al costat d'estribord del buc. Els dies posteriors, l'esquerda es va fer més gran a causa del temporal, i va provocar l'abocament del fuel al mar i la seva arribada a la costa, en el desastre ecològic més gran succeït a Espanya.
Aquells dies l'accident va mobilitzar més de 300.000 persones i es va generar un moviment de voluntariat sense precedents al país.
Amb motiu del 20è aniversari de la catàstrofe, el Museu Marítim vol recordar aquell desastre mediambiental, en un moment en què el mar és especialment vulnerable a causa del canvi climàtic, i l'impacte i l'afectació que rep com a conseqüència de la sobreexplotació humana.
Schedule
Period
Days
Hours
Preus

Del 9 gener al 18 juny

Cada dia

de 10.00 h a 20.00 h

Entrada Gratuïta

De l'1 desembre al 8 gener

De dilluns a dissabte excepte 24 desembre i 31 desembre

de 10.00 h a 18.00 h

24 desembre i
31 desembre

de 10.00 h a 15.00 h

de 10.00 h a 17.30 h
Address:

Avinguda de les Drassanes, 1

District:

Ciutat Vella

Neighborhood:

el Raval

City:

Barcelona
When

From 11/11/2022 to 18/06/2023
E-mail
E-mail:

informacio@mmb.cat
You may also be interested in...
If you would like to make a correction related to this activity...let us know