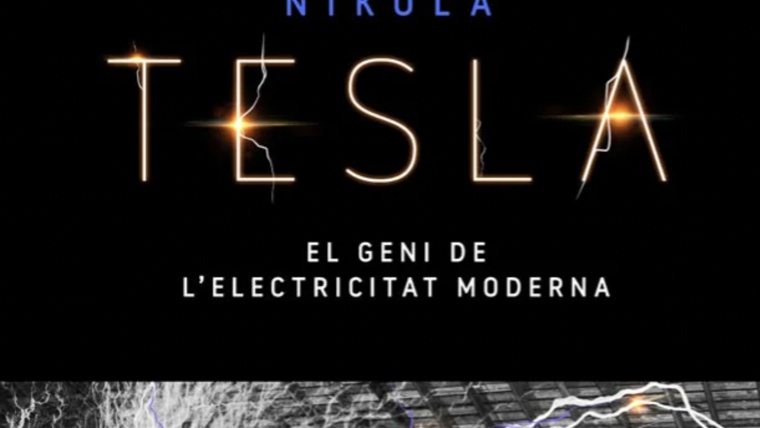 Exhibitions. The life of the forefather of modern technology, a key figure in the history of science.
Nikola Tesla is remembered as one of the greatest scientific and technological minds in history, and he is said to be one of the inventors of the 20th century. Today he is a popular icon. So who was Nikola Tesla, really?
This exhibition delves into the life of this forefather of modern technology. Idealistic, multifaceted and visionary, he is undoubtedly a key figure in the history of science.
The exhibition traces the life of this extraordinary Serbian scientist and engineer, one of the most brilliant minds ever known despite the many hardships he faced. It is the first exhibition on Tesla in Spain to bear the official seal of the Nikola Tesla Museum in Belgrade, which is the official custodian of his legacy.
The use of alternating current as a power source, the induction motor and wireless power transmission were all his brainchildren, although his great competitor, Thomas Edison (with whom he fought the famous "war of the currents") and other contemporaries took credit for some of his inventions. He was also a pioneer in branches of science and technology that would take decades to be taken seriously, such as robotics, alternative energies, avionics and interplanetary communications.
During his lifetime, Tesla registered some 280 patents in 26 countries, although many believe there are more that have not yet been identified. While far from the 700 plus often attributed to him, this figure is no less spectacular. Regardless of the actual number, the essence of this unique man's discoveries and inventions lies in his ingenious solutions, universal applications and the many scientific and technological breakthroughs he set in motion around the world.
When Tesla was born, the world was powered by steam and physical force; when he died, it was powered by electricity. It is often said that Tesla invented the 20th century. He was not the only one, but his contributions were certainly pivotal.
Traductor de

:
Schedule
| | Days | Hours | Preus | |
| --- | --- | --- | --- | --- |
| | Tots el dies i festius excepte 25 desembre, 1 gener i 6 gener | de 10.00 h a 20.00 h | Entrada general: 6 € | |
Considerat un dels genis de la ciència i la tecnologia més importants de la història, diuen que va ser un dels inventors del segle XX. Avui és una icona popular. Qui va ser realment Nikola Tesla?
En aquesta exposició aprofundim en la vida d'aquest precursor de la tecnologia moderna. Idealista, polifacètic i visionari, és, sens dubte, una figura clau en la història de la ciència.
Aquesta exposició —la primera sobre Tesla a Espanya que té el segell oficial del Museu Nikola Tesla de Belgrad, entitat oficialment dipositària del llegat del gran científic serbi— reflecteix la vida d'aquest científic i enginyer extraordinari, una de les ments més brillants que s'han conegut malgrat totes les dificultats que va experimentar. És el pare del desenvolupament del corrent altern com a font d'energia, del motor d'inducció i de la transmissió sense fils de l'energia, tot i que el seu gran competidor, Thomas Alva Edison (amb qui va protagonitzar la famosa "guerra dels corrents") i altres contemporanis, es van apropiar del mèrit d'alguns dels seus invents. També va ser pioner en branques de la ciència i de la tecnologia que encara van tardar dècades a ser preses en consideració seriosament, com la robòtica, les energies alternatives, l'aviònica, les comunicacions interplanetàries...
S'ha pogut documentar que, al llarg de la seva vida, Tesla va registrar unes 280 patents a 26 països diferents, i se sospita que n'hi pot haver més que encara no s'han identificat. Aquesta xifra, tot i estar lluny de les més de 700 que sovint se li atribueixen, no deixa de ser espectacular. Però a banda que sigui la xifra real, l'essència dels descobriments i les invencions d'aquest personatge únic radica en les seves solucions enginyoses, aplicacions universals i els nombrosos avenços científics i tecnològics que va posar en marxa arreu del món. Quan Tesla va néixer, el món funcionava gràcies al vapor i a la força física; quan va morir, ho feia impulsat per l'electricitat. Sovint es diu que Tesla va inventar el segle XX. No va ser l'únic, però les seves aportacions van ser, sens dubte, decisives.
Address:

Carrer d'Isaac Newton, 26

District:

Sarrià-Sant Gervasi

Neighborhood:

Sant Gervasi - la Bonanova

City:

Barcelona
Where
When

From 29/10/2021 to 13/02/2022
Phone number
Switchboard:

932126050

Fax:

932537473
Website
Web venda d'entrades:
You may also be interested in...
If you would like to make a correction related to this activity...let us know