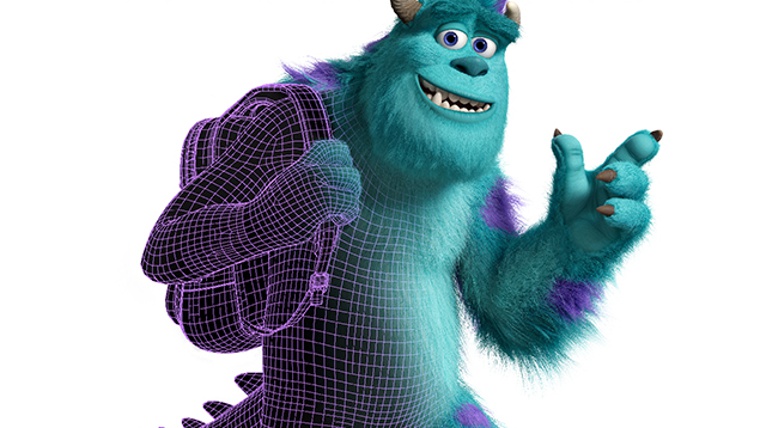 Science and animation. The exhibition offers a unique look at the science and technology behind Pixar films.
The Science of Pixar is an interactive exhibition for us to discover the complex creative processes which have enabled some of Pixar's most famous animated characters to be created, including Buzz Lightyear, Dory, Mike and Sully.
The immersion starts with a video explaining the process used by Pixar to turn an idea into a film. After that we can visit the eight sections explaining Pixar's production process in any order we like.
We delve into the work of artists and animation and IT experts from the company, discovering what's behind each of the films and in particular all the aspects relating to STEAM disciplines: science, technology, engineering, art and mathematics.
Traductor de

:
Schedule
Days
Hours
Preus
Observation

Cada dia i festius

de 10:00 h a 20:00 h

Entrada general: 6 €

Gratuït:

- joves fins al 16 anys

- clients "La Caixa"




L'entrada general

inclou accés al museu i a les exposicions.

La Nit dels Museus 2023:

20 de maig

de 19.00 h a 01.00 h

Entrada Gratuïta

Cal reserva prèvia
Vols gaudir de la mirada única a la ciència i la tecnologia que amaguen les pel·lícules de Pixar? Vine i descobreix els secrets que hi ha darrere de la pantalla.
Visita aquesta exposició interactiva i descobreix els complexos processos creatius que han fet possible la creació d'alguns dels personatges animats més cèlebres: Buzz Lightyear, Dory, Mike i Sully…
La ciència de Pixar és una exposició dissenyada per oferir als visitants una mirada única sobre el que passa darrere de la pantalla i que puguin descobrir el procés que s'ha fet servir per crear les pel·lícules de Pixar. Els visitants començaran la immersió amb un vídeo que relata el procés que fa servir Pixar per convertir una idea en una pel·lícula i després es podran acostar a l'exposició i visitar, en l'ordre que triïn, les vuit seccions que relaten el procés de producció de Pixar.
Cadascun dels vuit àmbits —modelat, rigging, superfícies, sets i càmeres, animació, simulació, il·luminació i rendering— inclou:
- Interactius digitals que oferiran als visitants l'oportunitat d'explorar els desafiaments del món real als quals s'enfronta l'equip de producció de Pixar.
- Interactius físics que permetran als visitants obtenir experiències tàctils per ajudar-los a entendre millor el que passa en el món virtual creat per Pixar.
- Històries en vídeo en les quals els empleats de Pixar comparteixen informació sobre els complexos desafiaments que la companyia ha superat en el desenvolupament de les seves pel·lícules.
- Entrevistes amb treballadors de Pixar on destaquen la varietat de carreres necessàries i amplien les opinions dels visitants sobre el que significa treballar en un camp STEAM.
Address:

Carrer d'Isaac Newton, 26

District:

Sarrià-Sant Gervasi

Neighborhood:

Sant Gervasi - la Bonanova

City:

Barcelona
Where
When

From 17/05/2023 to 03/09/2023
Website
You may also be interested in...
If you would like to make a correction related to this activity...let us know