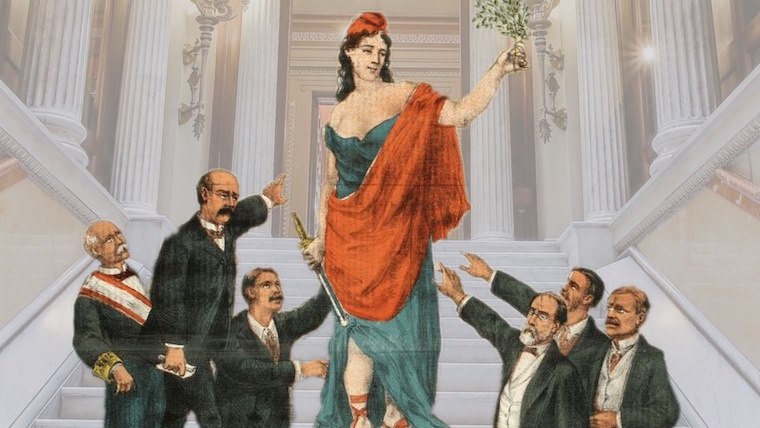 History. Commemorating the proclamation of the First Republic in Barcelona in 1873.
The exhibition The Republicans and the First Republic at the Arús introduces us to the political, social and cultural context of republicanism and the republicans of Barcelona in the years 1873-1874, when, for the first time, the First Republic was proclaimed and an attempt was made to establish a democratic and popular state and regime in Catalonia and Spain.
Based on documents from the archives of the Arús Public Library, priority has been given to the documents with the greatest visual and iconographic impact, in order to go beyond a strictly political analysis and incorporate often overlooked aspects such as the decisive importance of the workers' movement, the press and images, literature and theatre, the expansion of Freemasonry, music and popular musical practice, and urban spaces and the articulation of the different neighbourhoods.
Schedule
Days
Hours
Preus
Observation

Dilluns i dimecres i Divendres

de 10:00 h a 15:00 h

Entrada Gratuïta

Inauguració:

dijous 13 d'abril,

a les 18.30 h

Dimarts i dijous

de 16.00 h a 20.30 h
Address:

Passeig de Sant Joan, 26

District:

Eixample

Neighborhood:

el Fort Pienc

City:

Barcelona
When

From 13/04/2023 to 11/10/2023
Website
You may also be interested in...
If you would like to make a correction related to this activity...let us know