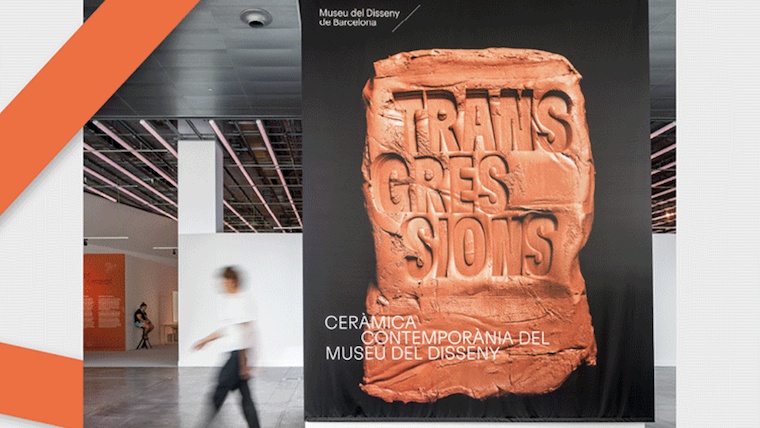 Art and design. The annual exhibition features more than 400 projects, including the best art, architecture, interior design, graphic design and visual communication.
The best design of the year shows the evolution of creative disciplines through specific, real-life projects that have been selected by juries formed of acclaimed professionals. The juries have rated the excellence, originality, and conceptual innovation of the projects entered for the awards, organised by the FAD associations in different art and design disciplines.
The 12th edition of the exhibition features more than 400 projects and works, all of them award winners or finalists in different disciplines, and is divided into three areas: art, architecture and interior design, and graphic design and visual communication.
One new feature this year is that you can access an audio guide which provides the keys to understanding the three areas of the exhibition in an entertaining way for all audiences.
Schedule
Days
Hours
Preus

Dimarts, dimecres, dijous, divendres, dissabte i diumenge

de 10.00 h a 20.00 h

Entrada general: 3 €




Entrada reduïda: 2 €




Socis i sòcies del FAD: accés gratuït.
El disseny i les arts influencien i són influenciats per la societat, la cultura, l'economia, la tecnologia i l'entorn que les envolta, de manera que van transformant-se any rere any. Aquesta exposició anual mostra l'evolució de les disciplines creatives a través de projectes concrets, reals, que han estat seleccionats per jurats formats per professionals de prestigi, que han valorat l'excel·lència, l'originalitat i la innovació conceptual dels projectes presentats als premis que organitzen les associacions del FAD en les diferents disciplines del disseny i de les arts. En conjunt, la mostra ens ofereix una valuosa panoràmica de l'art, l'arquitectura, l'interiorisme, el disseny gràfic i la comunicació visual d'ara i aquí.
La dotzena edició de l'exposició «El millor disseny de l'any» recull més de quatre-cents projectes i obres, tots ells guanyadors o finalistes dels premis de les diferents disciplines del disseny.
L'exposició està dividida en tres àmbits:
– Art. Acull les obres finalistes de la 13a edició dels Premis FAD d'Art, uns guardons que, des de 2003, organitza l'A-FAD, l'Associació d'Artistes i Artesans del FAD, i promouen la creació artística contemporània, reconeixent el diàleg entre el concepte, el relat, els materials i la tècnica.
– Arquitectura i Interiorisme. Inclou les obres finalistes i seleccionades dels 65ns Premis FAD d'Arquitectura i Interiorisme i els Premis Habitàcola per a estudiants d'arquitectura i disseny. Aquests guardons són organitzats per l'ARQUIN-FAD, l'Associació Interdisciplinària del Disseny de l'Espai del FAD. Des de la independència i la constància, els Premis FAD d'Arquitectura i Interiorisme premien any rere any les millors obres de l'arquitectura peninsular.
– Disseny gràfic i comunicació visual. Mostra les obres guardonades dels Premis ADG Laus que organitza l'Associació de Directors d'Art i Dissenyadors Gràfics del FAD (ADG-FAD), realitzades tant per professionals com per estudiants. Són el baròmetre anual de l'estat de la professió, reconeixen l'excel·lència i el talent emergent i promouen la importància cultural i econòmica del disseny i la comunicació per a la societat.
Address:

Pl Glòries Catalanes, 37*38

District:

Sant Martí

Neighborhood:

el Parc i la Llacuna del Poblenou

City:

Barcelona
When

From 05/10/2023 to 07/01/2024
You may also be interested in...
If you would like to make a correction related to this activity...let us know