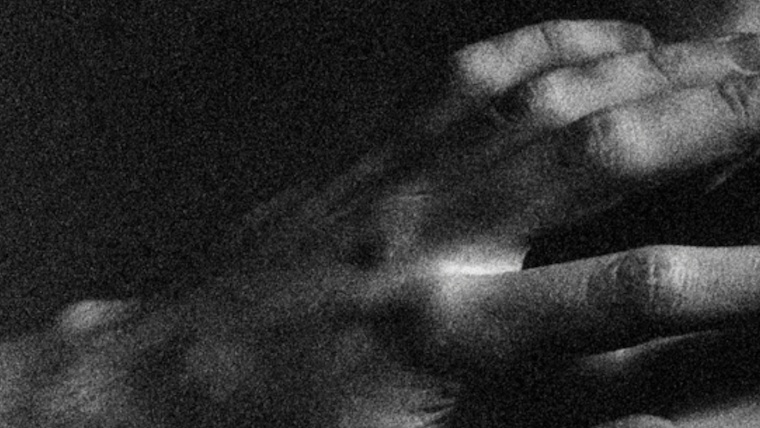 Exhibitions. Raúl Hidalgo's vision of the world calls out to us from silence.
Raúl was not born deaf, but the unstoppable loss of his hearing is steadily leading him towards silence.
He experiences this silence as a vital balance between contrasting forces: isolation/confinement, freedom/source of knowledge. We find this balance in his images.
His gaze takes us to a dramatic and existential reality, exclusively in black and white as the cause and effect of this struggle between contrasting forces, where clouds or the human body become the scenario for his vision of the world and call out to us from silence.
Traductor de

:
Schedule
Days
Hours
Preus
Observation

De dilluns a divendres excepte 12 octubre, 1 novembre, 6 desembre i 8 desembre

de 17.00 h a 21.00 h

Entrada Gratuïta

Inauguració:

divendres 1 d'octubre, a les 19.30 h.

A la Casa Golferichs



Raúl Hidalgo no va néixer sord, però la pèrdua imparable de capacitat auditiva l'està acostant cada vegada més al silenci. Aquest silenci és viscut per ell com un equilibri vital de forces contraposades: aïllament/incomunicació - alliberament/font de coneixement. Equilibri vital que trobem també en les seves imatges. La seva mirada ens transporta a una realitat dramàtica i existencialista, amb un ús exclusiu del blanc/negre que esdevé causa i efecte d'aquesta lluita de forces contraposades, on els núvols o el cos humà son escenari de la seva visió del món que ens crida des del silenci.
Address:

G.V. Corts Catalanes, 491

District:

Eixample

Neighborhood:

la Nova Esquerra de l'Eixample

City:

Barcelona
When

From 01/10/2021 to 31/12/2021
Phone number
Tel.:

93 323 7790

Fax:

93 451 0932
Website
E-mail
E-mail:

golferichs@golferichs.org
You may also be interested in...
If you would like to make a correction related to this activity...let us know