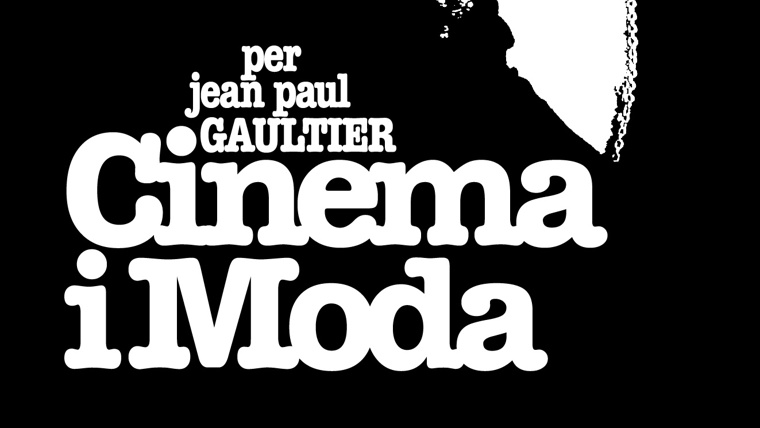 Creativity. The relationship between these two industries, seen through the eyes of the fashion designer.
"Cinema and fashion. By Jean Paul Gaultier" shows us the creative relationship which occur between the two industries, seen through the particular gaze of Jean Paul Gaultier, the joint curator and artistic director for this exhibition.
The display is a journey through the contexts of creation, of both costumes and films, helping us to engage with ideas of modernity, future and eroticism. The exhibition also has a sociological perspective, addressing topics such as emancipation movements, particularly for women, and how these are reflected in the fashion and film of their time.
The work of the different professionals involved in the creative exchange (directors, designers, actors and actresses) is present through the garments, posters, photographs and film fragments which largely come from the prestigious collection held by France's La Cinémathèque and is complemented with works from over twenty national and international loaners.
Traductor de

:
Schedule
Days
Hours
Preus

Tots els dies i festius

de 10:00 h a 20:00 h

Entrada general de: 6 €

Entrada reduïda 25% descompte:

. Carnet Família Nombrosa

. Carnet Biblioteques

Entrada reduïda 50% descompte:

. Amics dels Museus

Entrada gratuïta:
. clients de CaixaBank
(s'ha de presentar qualsevol targeta de CaixaBank)
. menors fins els 16 anys
. Docents
. Premsa
. Persones amb discapacitat i acompanyants
. BCN Card
. ICOM
. Carnet Jove

El cinema i la moda s'han relacionat al llarg dels anys per donar lloc a un fructífer intercanvi creatiu.
Sota la mirada de Jean Paul Gaultier, aquesta mostra assenyala la influència mútua de les dues indústries, com també assaja una aproximació als contextos socials respectius.
La mostra aborda els intercanvis i influències que es produeixen entre el cinema i la moda, una relació creativa vista sota la particular mirada de Jean Paul Gaultier, cocomissari i director artístic de l'exposició. Més enllà de la mitomania, la proposta recorre els contextos de creació, tant dels vestits com dels films, i ens introdueix idees de modernitat, futur o erotisme. També ofereix un enfocament sociològic atès que aborda temes com són els moviments d'emancipació, en especial de la dona, i de quina manera es reflecteixen en la moda i la filmografia del seu temps.
D'altra banda, l'exposició ens acosta a la idea d'indústria a partir dels diferents professionals que intervenen en l'intercanvi creatiu: directors/es, dissenyadors/es, actors i actrius. Per fer-ho, a CaixaForum s'aplega un conjunt heterogeni de peces formades per indumentària, cartells, fotografies i fragments de pel·lícules que provenen en molt bona part de la prestigiosa col·lecció de La Cinémathèque française i que es complementen amb obres de més de vint prestadors nacionals i internacionals.
Address:

Avinguda de Francesc Ferrer i Guàrdia, 6*8

District:

Sants-Montjuïc

Neighborhood:

la Font de la Guatlla

City:

Barcelona
When

From 12/07/2022 to 23/10/2022
Website
Web venda d'entrades:
You may also be interested in...
If you would like to make a correction related to this activity...let us know