Traductor de

: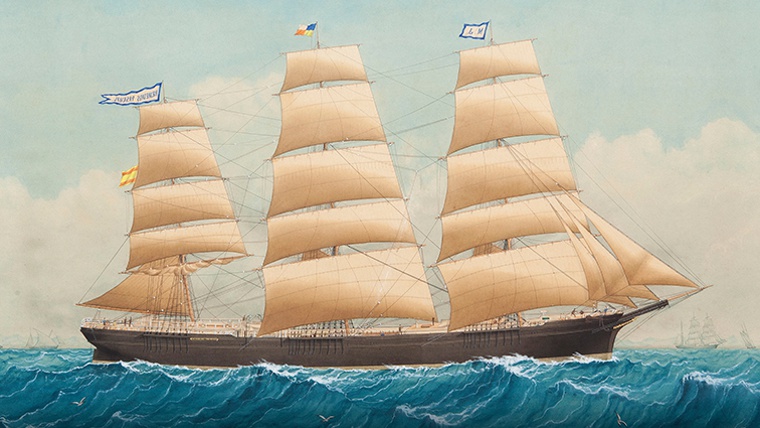 "Catalunya mar enllà" relata la revolució comercial, vivencial i tecnològica de la navegació a Catalunya entre els segles XVIII i XX. La mostra recull l'evolució del comerç per la Mediterrània al comerç transatlàntic, així com el pas de la navegació de vela al vapor. Tres segles en els que la navegació catalana s'obre econòmicament i socialment a nous mons.
Schedule
Days
Hours
Preus
Observation

Tots el dies

de 10:00 h a 19:00 h

Entrada general: 10 €

Reduïda:: 5 €

- Majors de 65 anys

- Estudiants (- 25 anys)amb carnet d' estudiant

-Persones amb situació d'atur (amb acreditació)

-Persones amb un grau de discapacitat igual o superior al 33% i un acompanyant

- Carnet de Biblioteques de Barcelona

- Socis de l'ONCE

- Carnet Jove

- Personal al servei dels ens constitutius del Consorci de les Drassanes




Reduïda: 8 €

- Grups de + 10 persones

- Families nombroses o monoparental amb acreditació




Gratuïta:

- Diumenges a partir de les 15 h

- Membres Amics Museu Marítim

- Membres de l'ICOM

- Membres de l'ICCM

- Membres Associació Museòlegs Catalunya

- Menors 17 anys

- 12,13 i 14 de febrer (Santa Eulàlia)

(consulteu els horaris gratuïts)

- 18 de maig (Dia Internacional dels Museus)

- 24 de setembre (la Mercè)

Accés al Museu per la plaça del Portal de la Pau.

Accés al museu fins a les 18 h

L'entrada individual inclou la visita a les exposicions temporals i al pailebot Santa Eulàlia

Les exposicions temporals al vestíbul i l'Espai Mirador són gratuïtes.
Address:

Avinguda de les Drassanes, 1

District:

Ciutat Vella

Neighborhood:

el Raval

City:

Barcelona
When

From 25/02/2021 to 31/12/2022
You may also be interested in...
If you would like to make a correction related to this activity...let us know