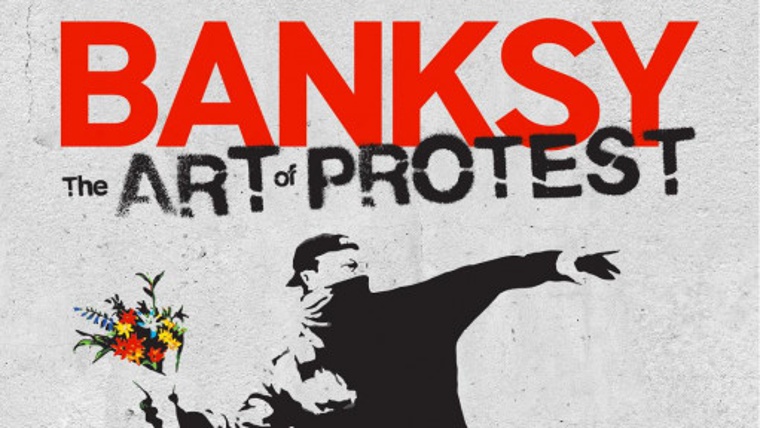 Exhibitions. The BANKSY exhibition is coming to the Museu del Disseny.
Having received over a million visits on its world tour, this international exhibition is coming to Barcelona to offer a  multi-sensory  immersion in the mysterious world of this influential artist.
The exhibition features some  hundred original works  on exclusive loan from international private collections, some of which have never been seen in public before. The works deal with themes such as globalisation, consumerism, wars, political and religious power, class struggle and climate change.
Traductor de

:
Schedule
Days
Hours
Preus
Observation

Dimarts, dimecres, dijous, divendres, dissabte i diumenge excepte 24 desembre, 25 desembre i 31 desembre

de 10.00 h a 20.00 h

Entrada general: 16.5 €

Entrada infantil (de 4 a 12 anys): 9,50 €

Entrada gratuïta: menors de 0 a 3 anys




Estudiants, majors 65 anys, membres família nombrosa, posseïdors de Carnet Jove i persones amb discapacitat en un grau igual o superior al 33%: 15% de descompte sobre el preu de l'entrada general (Només vàlid en compres a les taquilles a partir del 4 de novembre)




Audioguia per a smartphones gratuïta, disponible en català, castellà i anglès.

24 desembre i
31 desembre

de 10.00 h a 15.30 h
Others
Occur on:

Tickets sold at:
BANKSY. The Art of Protest és una gran mostra internacional organitzada per Sold Out que, després d'haver rebut més d'un milió de visites a la seva gira mundial, arriba a Barcelona per proposar una immersió multisensorial al misteriós món d'aquest influent artista.
A l'exposició es podran veure un centenar d'obres originals cedides en exclusiva per col·leccions privades internacionals, algunes d'elles inèdites. Les obres aborden temàtiques com la globalització, el consumisme, les guerres, el poder de la política i la religió, la lluita de classes o el canvi climàtic.
Address:

Pl Glòries Catalanes, 37*38

District:

Sant Martí

Neighborhood:

el Parc i la Llacuna del Poblenou

City:

Barcelona
When

From 12/11/2021 to 13/03/2022
Phone number
Tel.:

932566700
Website
Web:

Web venda d'entrades:

Web venda d'entrades:

Web venda d'entrades:

Web venda d'entrades:
You may also be interested in...
If you would like to make a correction related to this activity...let us know