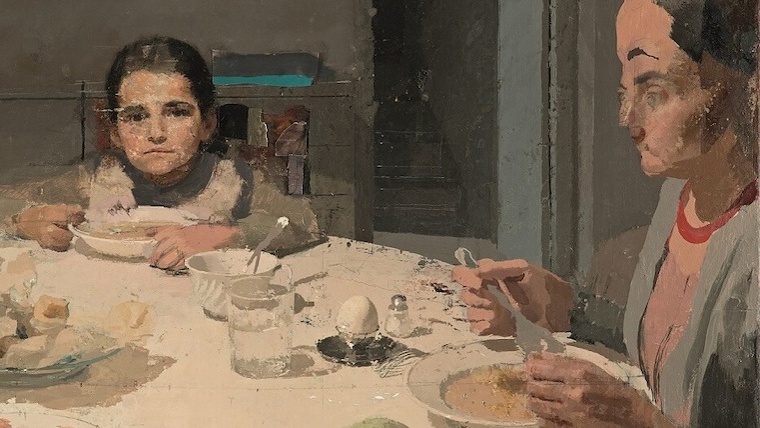 Spanish realism. A carefully selected collection of paintings, sculptures and drawings that provide an insight into the artist's career over seven decades of work.
Painter, sculptor and draughtsman, for Antonio López (Tomelloso, Ciudad Real, 1936), reality is simply a starting point in which the process is as important as the finished piece. He works on his paintings over a number of years, sometimes decades, and with each brush stroke he conjures up the object or landscape, until he captures its essence on the canvas.
This exhibition is the first monographic retrospective on Antonio López to be presented in Barcelona. Structured into themed blocks, the exhibition shows that some of the motifs that the artist reflects on persist and at the same time evolve over the course of his career: domestic interiors, landscapes and urban vistas - mainly in Madrid - the still lifes and the human figure.
Schedule
Days
Hours
Preus

Cada dia excepte 25 desembre

de 10.00 h a 19.30 h

Entrada general: 12 €




Entrada reduïda: 10 €

Majors de 65 anys, estudiants i persones amb discapacitat (igual o superior al 33%)




Entrada gratuïta

Menors de 12 anys, membres d'associacions professionals (ACCA, AICA, AECA, AMC, ICOM, ICOMOS), persones amb discapacitat (igual o superior al 65%) i acompanyants acreditats.
Antonio López és el màxim representant del moviment realista espanyol de la segona meitat del segle XX. De producció lenta, meditada i minuciosa, la seva obra no admet classificacions ni simplificacions.
L'exposició «Antonio López» reuneix una acurada selecció d'una vuitantena d'obres —entre pintura, escultura i dibuix— procedents de diferents col·leccions públiques i privades, com ara el Museo Nacional Centro de Arte Reina Sofía, de Madrid; la Fundació Sorigué, de Lleida, l'Hamburger Kunsthalle; el Baltimore Museum of Art i el Museum of Modern Art de Nova York, entre d'altres.
És la primera exposició monogràfica retrospectiva que es presenta a Barcelona, i permet traçar un recorregut per la trajectòria artística d'Antonio López al llarg de set dècades de treball, des de les primeres obres de joventut, dels anys cinquanta, fins a la seva producció més recent. Estructurada en blocs temàtics, la mostra posa de manifest com certs motius sobre els quals l'artista reflexiona persisteixen i, alhora, evolucionen al llarg de la seva carrera: els interiors domèstics, els paisatges i les vistes urbanes -principalment de Madrid-, les natures mortes o la figura humana.
Address:

Passeig de Gràcia, 92

District:

Eixample

Neighborhood:

la Dreta de l'Eixample

City:

Barcelona
When

From 22/09/2023 to 14/01/2024
You may also be interested in...
If you would like to make a correction related to this activity...let us know