Traductor de

: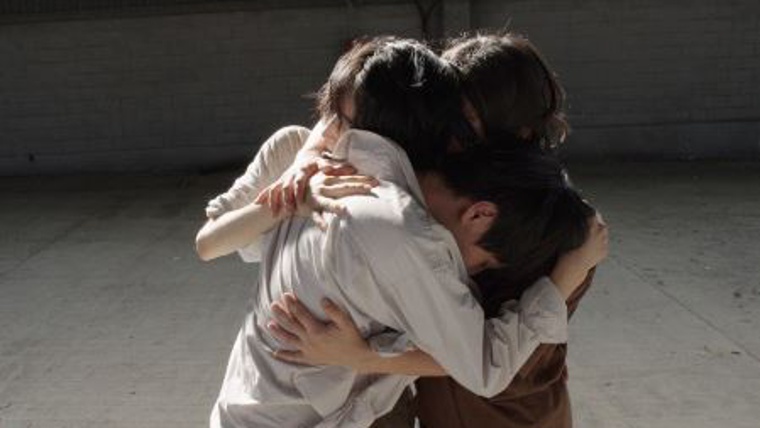 Comissària: Haeju Kim
Amb la col·laboració de Han Nefkens Foundation
25 anys de Han Nefkens connectant persones mitjançant l'art té com a objectiu fer conèixer l'art que es produeix als països asiàtics tot centrant-se en els contextos on el videoart està fent una contribució substancial a l'escena internacional.Aquesta exposició celebra i reuneix per primer cop els treballs de videoart dels artistes guanyadors de les darreres edicions de la Beca de Producció de Videoart Loop Barcelona. Aquest guardó fou creat el 2018 per la Fundació Han Nefkens amb la col·laboració de la Fundació Joan Miró per oferir un aparador a Europa i Àsia de la vitalitat i originalitat de l'art asiàtic contemporani. L'exposició també inclou pel·lícules de dos artistes de renom internacional de Corea del Sud, Sojung Jun i Hwayeon Nam, les darreres pel·lícules dels quals també foren produïdes per la Fundació Han Nefkens.
Amb aquesta mostra s'ofereix l'oportunitat de descobrir la riquesa d'expressions de l'art audiovisual a l'escena asiàtica actual. La comissària sudcoreana Haeju Kim (Seül, 1980) ha estudiat a fons la col·lecció de la Fundació Han Nefkens per muntar una destacada exposició centrada en els temes i llenguatges cinematogràfics de set dels vídeo artistes més reconeguts de la regió Àsia-Pacífic.
Artistes participants:
• Thao Nguyen Phan (Vietnam, 1987. Premi HNF Loop FJM 2018)
• Musquiqui Chihying (Taiwan, 1985. Premi HNF Loop FJM 2019)
• Hsu Che-Yu (Taiwan, 1985. Premi HNF Loop FJM 2020)
• Timoteus Anggawan Kusno (Indonèsia, 1989. Premi HNF Loop FJM 2021)
• Korakrit Arunanondchai (Tailàndia, 1986)
• Sojung Jun (Corea del Sud, 1982)
• Hwayeon Nam (Corea del Sud, 1979. Biennal de Busan 2022)
Schedule
Days
Hours
Preus

Dimarts, dimecres, dijous, divendres, dissabte, diumenge i festius

de 10.00 h a 18.00 h

Entrada general: 14 €




Reduïda: 7 €

- Majors de 65 anys

- Estudiants (amb carnet de 15 a 30 anys)

- Titulars carnet de Biblioteques




Grups (+ 15 persones):

- adults: 8 €

- adults (+65 anys): 7 €

- estudiants: 6 €

- infantils (fins 14 anys): 2 €




Espai 13: gratuït




Servei autoguia: 5 €




Passi Anual: 18 €




Articket: 35 €




Gratuït:

- menors 15 anys

- persones a l'atur

- membres ICOM

- 12 de febrer (amb motiu de la festivitat de Santa Eulàlia)
Address:

Avinguda de Miramar, 1

District:

Sants-Montjuïc

Neighborhood:

el Poble-sec

City:

Barcelona
When

From 25/07/2023 to 19/11/2023
Website
You may also be interested in...
If you would like to make a correction related to this activity...let us know