Traductor de

: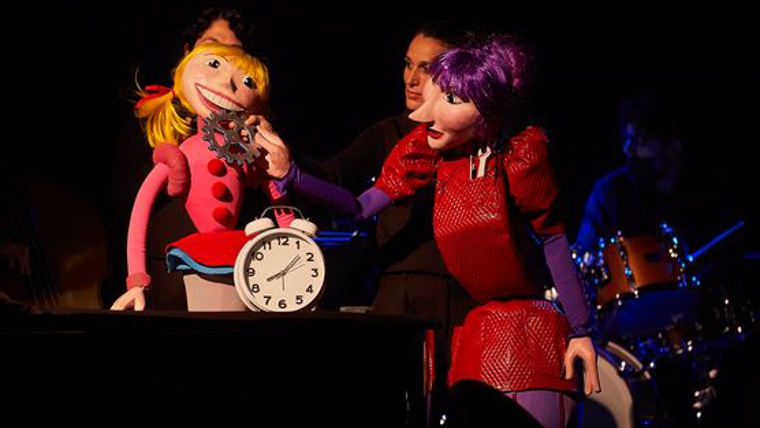 Revisitem aquest clàssic des d'una mirada actual, plural i inclusiva
Titelles i jazz. Aquesta és la combinació que us proposem per explicar la fantàstica història d' El trencanous.
Revisitem aquest clàssic des d'una mirada actual, plural i inclusiva. Trobar la nou màgica serà el repte que tindran la Daniela i la seva mare, la Sra. Drossel, si volen salvar en Pirli del conjur que li ha fet la reina dels ratolins.
La Daniela, una noia valenta i decidida, acabarà convertida en un trencanous de fusta, però no deixarà mai de ser qui és i qui vol ser. No ho tindrà fàcil.
Somnis, fantasia i realitat en un espectacle màgic i proper on la música d'un ensemble de jazz es fusionarà amb l'art i la delicadesa dels titelles.
Recomanat a partir de 5 anys
Fitxa artística
Direcció d'escena i dramatúrgia: Joan M. Segura
Direcció i coordinació musical: Toni Vaquer
Escenografia i titelles: Zipit Company
Titellaires: Glòria Arrufat, Paulette San Martin i Núria Olivé
Disseny de titelles: Martí Doy
Vestuari: Paulette San Martin
Il·luminació: Ivo G. Suñé
Intèrprets: Ensemble Conservatori Liceu
Arranjaments musicals: Estudiants i Alumni del Centre Superior de la Fundació Conservatori Liceu
Schedule
Days
Hours
Preus
Observation

Dissabte i diumenge

a les 11.00 h

Entrada general de: 7.5 a 15 €

Informació sobre abonaments i

descomptes a la web i taquilles

del teatre
Others
Occur on:

Tickets sold at:
Address:

la Rambla, 51*59

District:

Ciutat Vella

Neighborhood:

el Raval

City:

Barcelona
When

From 11/03/2023 to 12/03/2023
Phone number
Ticket sale:

Ticket sale:

Tel.:
Website
Web venda d'entrades:
You may also be interested in...
If you would like to make a correction related to this activity...let us know