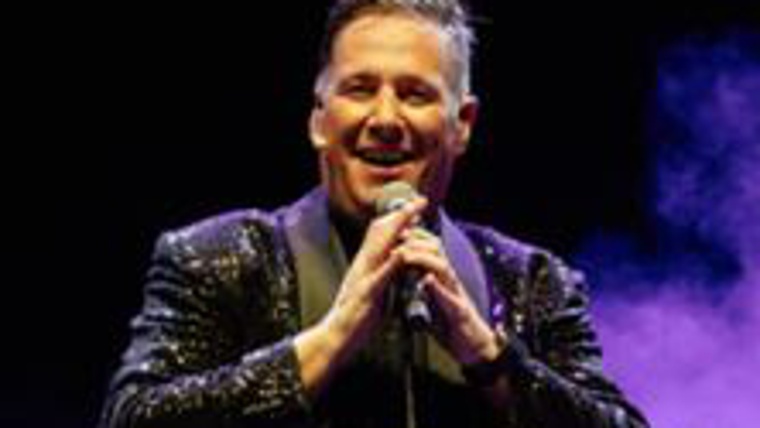 Comedy. Carlos Latre transforms himself into a hundred different characters in a monologue that lasts for just over an hour.
Come along and spend an evening with Messi, Pedro Sánchez, Salvador Illa and more. Or - same thing - with Carlos Latre.
In his monologue "One Man Show", the comedian manages to imitate as many as a hundred different characters in just 75 minutes, with hilarious, unimaginable parodies.
Traductor de

:
Schedule
Days
Hours
Preus
Observation

Dijous i divendres, 21 desembre,
21 desembre i
28 desembre excepte 8 desembre, 5 gener i 6 gener

a les 20.30 h

Entrada general de: 23 a 43 €




Butaques Experience Premium: 80 € (inclou: Butaca preferent (Files 4-5 centrat), Copa benvinguda, Programa de mà , Meet & greet amb CARLOS LATRE al final de la funció, Pack de merchandising)




(+ despeses de gestió)

Dissabte excepte 24 desembre i 31 desembre

a les 18.00 h i
a les 20.30 h

Diumenge, 6 desembre,
8 desembre,
26 desembre i
6 gener excepte 1 gener

a les 18.00 h
Others
Occur on:

Tickets sold at:
Un monòleg de Carlos Latre en el qual aconsegueix, en tan sols 75 minuts, imitar fins a 100 personatges diferents. Una autèntica bogeria! Messi, Pedro Sánchez, Salvador Illa... Carlos Latre es desdobla en una infinitat de persones creant paròdies inimaginables, que mantenen a l'espectador al límit del col·lapse.
Carlos Latre torna al Teatre Coliseum, presentant així la seva última creació; i entrant en el cicle còmic de "LA CASA DE LA RISA".
Deixa't sorprendre! Viu el monòleg de Carlos Latre. Un veritable espectacle que t'omplirà d'energia, creativitat i bon rotllo.
Avui és el dia per comprar les teves entrades per a Carlos Latre al Teatre Coliseum!
Address:

G.V. Corts Catalanes, 595

District:

Eixample

Neighborhood:

la Dreta de l'Eixample

City:

Barcelona
Where
When

From 01/12/2022 to 05/02/2023
Website
Web venda d'entrades:
You may also be interested in...
If you would like to make a correction related to this activity...let us know