Traductor de

: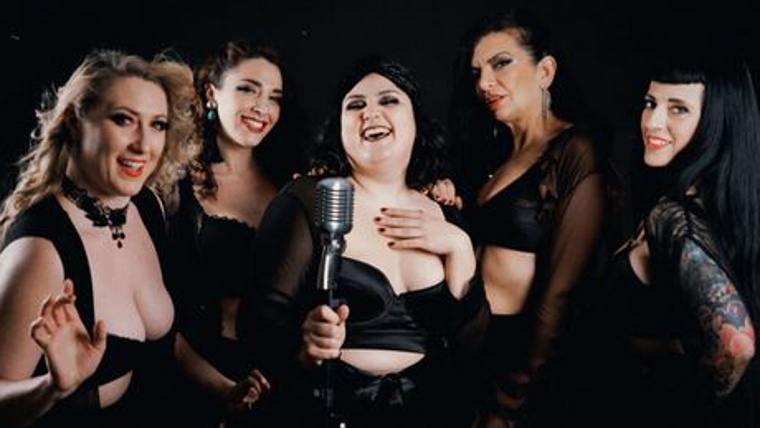 Espectacle de Burlesque amb 5 permormes
Prepara't per a una nit de glamour i brillo, plena d'emocions, que et farà riure i vibrar. 
Les Tres Senyores és un show de Burlesque i comèdia multidisciplinari amb veus en directe que acull a diferents artistes com a estrelles invitades perquè cada nit sigui única i especial.
Des de les «malas mujeres», a mares i santes explorem els estereotips i rols que ens separen i ens marquen, sempre amb un toc d'humor i picardia.
Vine amb nosaltres per a fer un viatge de descobriment sobre què significa ser dona en aquesta societat.
Direcció i Producció Les tressenyores
Guió Montserrat Marro Sales
Elenc
Lily La Rosa
Miss Sweet Mimi
Evita Dinamita
Anita Díaz Escriche
Montserrat Marro Sales
Veu en directe
Anita Díaz Escriche
Montserrat Marro Sales
Mestra de cerimònies
Montserrat Marro Sales
Comunicació, imatge i grafisme
Montserrat, Anita, Harriet
Schedule
Days
Hours
Preus

16 desembre,
20 gener,
17 febrer,
17 març,
14 abril,
12 maig i
9 juny

a les 21.30 h

Entrada general: 13.3 €

(+ despeses de gestió)




Venda d'entrades: a la taquilla del teatre a partir d'1h abans de la funció o al web del teatre.
Address:

Carrer de Sant Lluís, 64

District:

Gràcia

Neighborhood:

la Vila de Gràcia

City:

Barcelona
Where
When

From 18/11/2022 to 09/06/2023
Website
Web venda d'entrades:
You may also be interested in...
If you would like to make a correction related to this activity...let us know